Wayne & Donna Marc
New Home Builders Wallan, Craigieburn and surrounds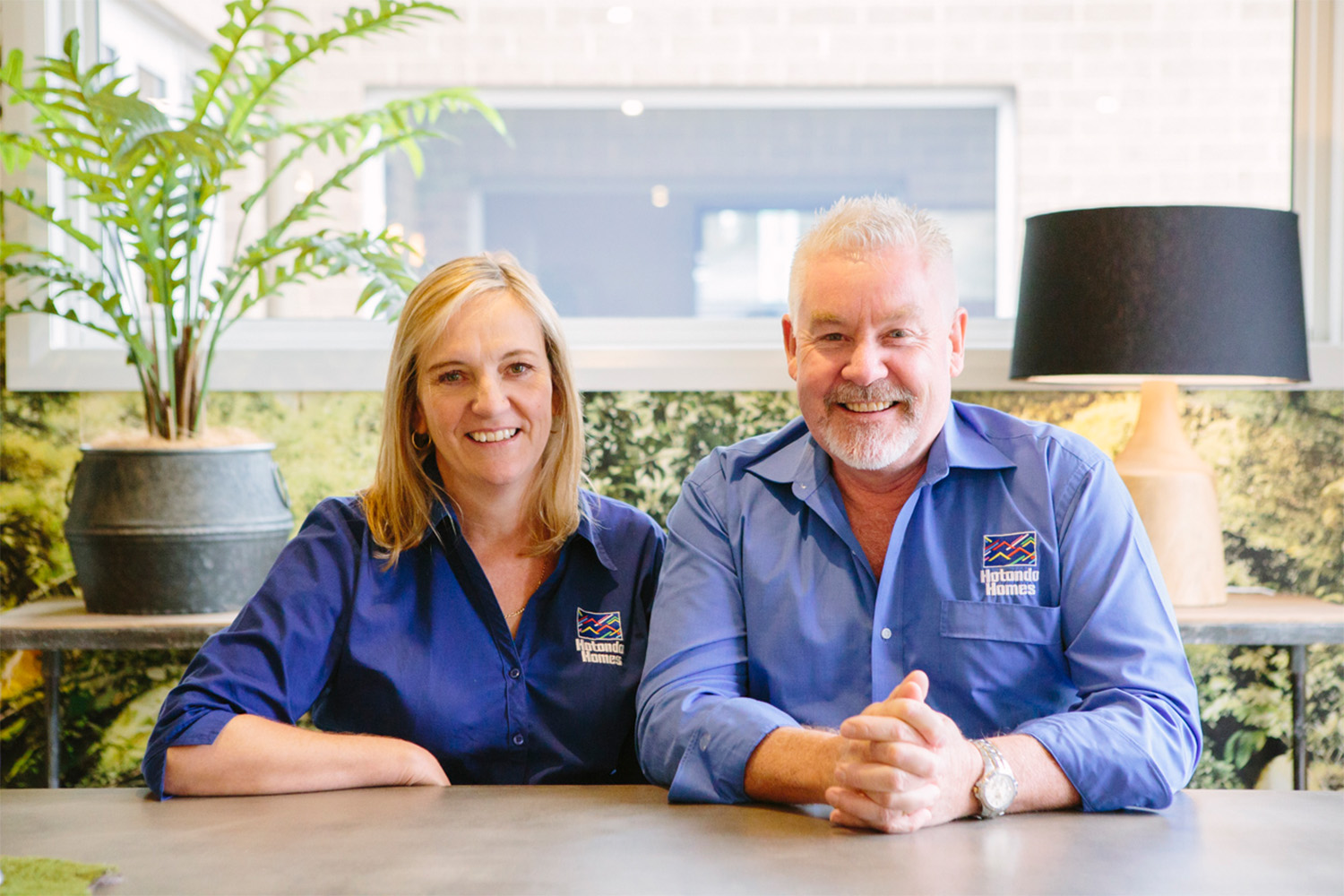 With over 35 years of building experience, Wayne and Donna know how to make your dream home a reality
Wayne and Donna are your local new home builders in Wallan and surrounding areas including Kilmore, Broadford, Heathcote Junction, Beveridge and Kalkallo. They also build in Romsey, Lancefield, Pyalong and Craigieburn. With an impressive collection of single and double storey homes to choose from, Wayne and Donna offer the perfect solution for all buyers, no matter what their needs, lifestyle or budget.
( more )
Contact Details
Phone


1800 677 156

Enquire Today
Click Here
Address
Shop 1A/45 High Street, Wallan VIC 3756
(see map)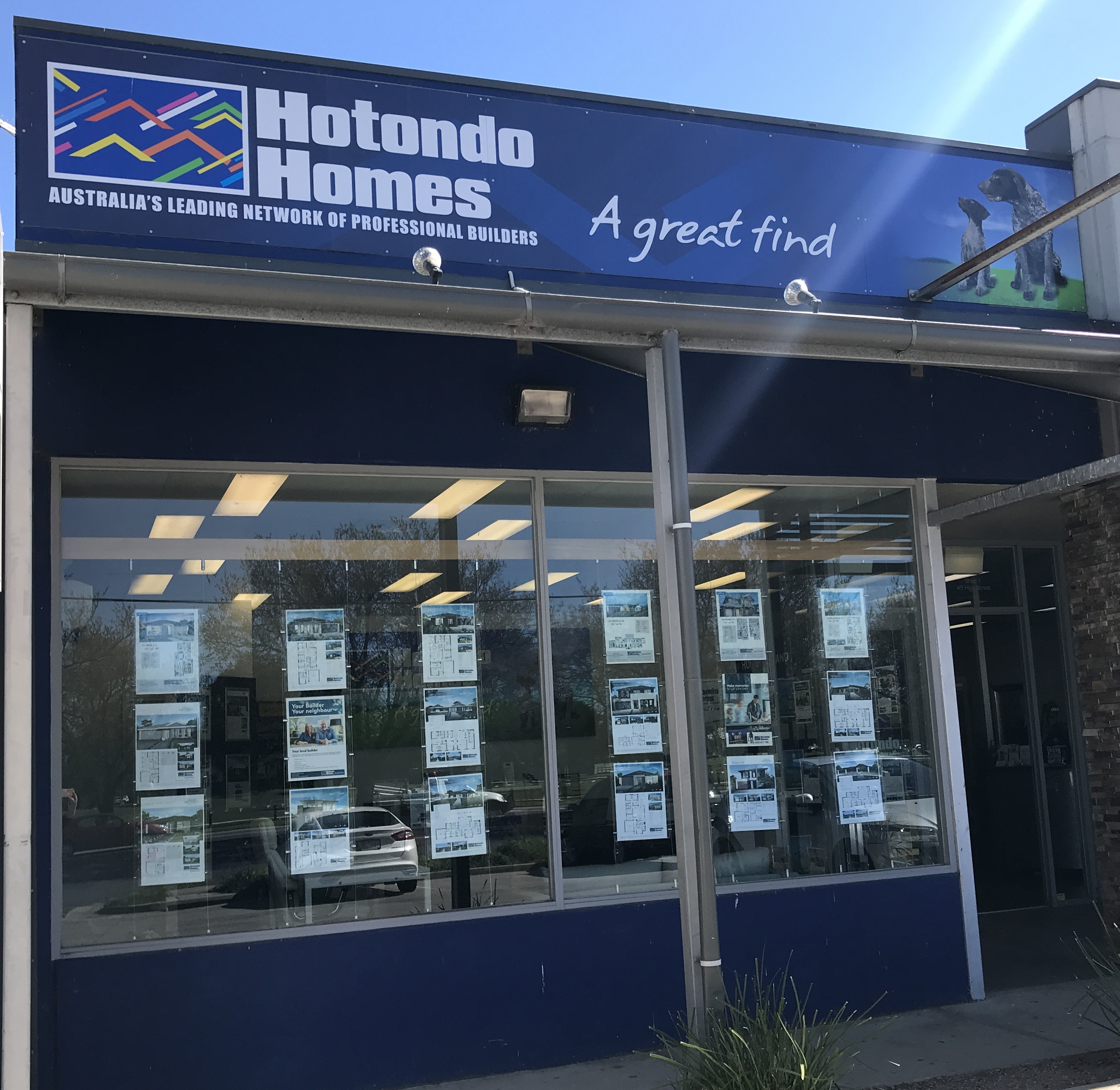 Credentials
Service Region:
New Home Builders Wallan, Craigieburn and surrounds
Company Name:
Waydon Builders Pty Ltd
Reg. Building name:
Waydon Builders Pty Ltd
Company Reg. no:
CDB-U 53148

ABN:
80 230 759 345

Licence:
DB-U 5580
Newsletter
Testimonials
"We would gratefully like to express our enjoyment and how happy we are in our new home. When we purchased our land with fantastic views, we knew that this would be our final dream home. We looked for a local builder with knowledge and experience who has built in the area. This is why we chose Wayne and Donna Marc of Hotondo Homes in Wallan. They made us feel very comfortable and that we were engaging with the right builder. If we needed to change anything at any time, it was not a problem. If we had a question, it was answered immediately. All works were completed to a high standard and an experienced workmanship level. My wife and I would like to thank everyone involved at Hotondo Homes in Wallan. "
Roberts
"Couldn't be happier with Kalen, Keegan, Wayne and the team. The whole process was truly seamless and actually exciting and enjoyable. They catered to everything we asked and went above and beyond in other aspects. If there was ever an issue, they immediately resolved it and communicated to us what was going on. Communication was fantastic! Couldn't have asked for a better team and an easier process. Would happily build with Hotondo Homes in Wallan again."
Jaclyn
"We had a great experience with Hotondo Wallan! Lovely people who were easy to deal with, nothing was too much trouble. We dealt with the same couple of people from start to finish and communication was really good. Our house is of excellent quality and we got the keys a few weeks earlier than expected. It was also nice to see them supporting local tradies. People often talk about how stressful it is to build a first house but this was not our experience at all! We have already recommended them to friends and would absolutely build with them again. "
Laura
"Building experience with Hotondo Homes in Wallan was very positive one. Foreman Kaylen Marc was very efficient, had great attention to detail and was very pleasant to deal with. No niggly problems when we took over. Would be happy to recommend them."
Laurie
"My Partner and I built our first home last year and it all wouldn't have been possible without Waydon Builders/Hotondo Homes Wallan. We were both extremely daunted by the whole experience after visiting many display homes and speaking to different consultants until we sat down with the Hotondo Homes guys in Wallan. From the very first meeting we felt at ease and every single one of our questions were answered. We received help/advice/recommendations on everything from the right floor plan for our block, colours, fittings and fixtures. Once the build started it was all smooth sailing, they kept us completely up to date with everything that was happening. They allowed us to be a part of everything, and even accommodated us when we changed our minds on things several times (not many builders would allow that). I have since referred two friends to Waydon Builders who have gone on to build with them (with amazing experiences also). I cannot wait to build our next house with Waydon Builders, thank you all again so much!"
Terri & Clint
"Fantastic, great to deal with, prompt build and any issues resolved quickly!"
Garth
"Our building experience with Hotondo Homes/Waydon Builders was an amazing one. With being first home owners/builders we had no idea of what we were getting ourselves into. The staff went above and beyond to answer any questions we had, and addressed any queries that arose. From picking the floor plan to picking colours, the advice was extremely helpful. The construction of our home went smoothly and we were always kept up to date with what was happening. I have recommended a number of my friends and family who are looking at building to speak to the guys at Wallan. We will definitely build again with Hotondo. Thank you for making our experience such a pleasant one!"
Scarffe
"I can't find the words to express my happiness with my building experience. There was very good customer service, excellent communication, hardworking workers and I am now very happy with my dream home."
Mansour