Russell & Jenny Pearse
New Home Builders Ararat, Grampians and surrounds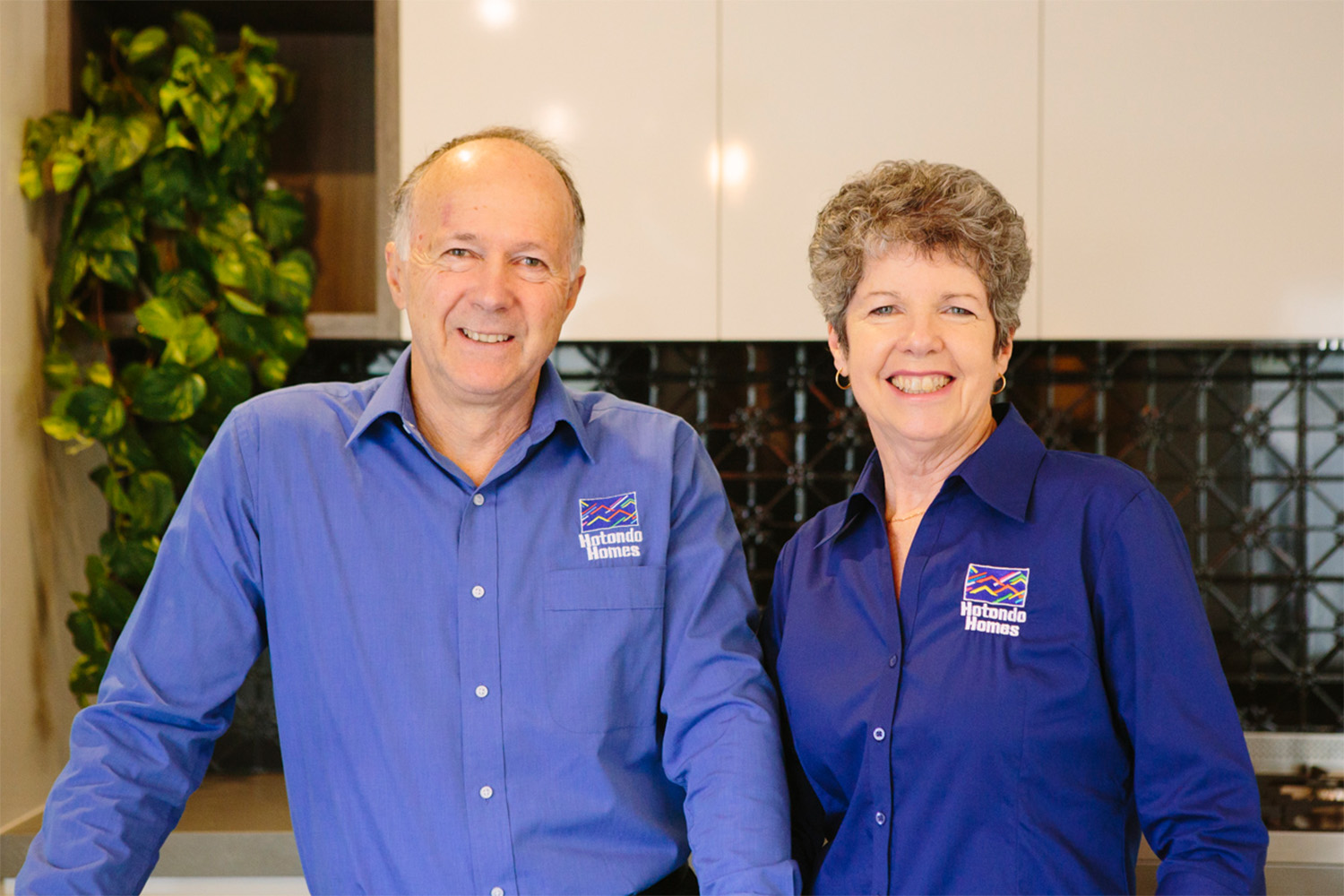 Communication is the key when it comes to building with Russell and Jenny Pearse.
With over 25 years of experience, Russell and Jenny Pearse are your new home builders in Ararat, Stawell and surrounding areas including Hamilton, Beaufort and Halls Gap. Russell and Jenny believe the key to the success of each building project is excellent communication, and that is what they aim to deliver with every client. Over the last 25 years, Russell and Jenny
( more )
Contact Details
Phone


1800 677 156

Enquire Today
Click Here
Address
196 Barkly Street, Ararat VIC 3377
(see map)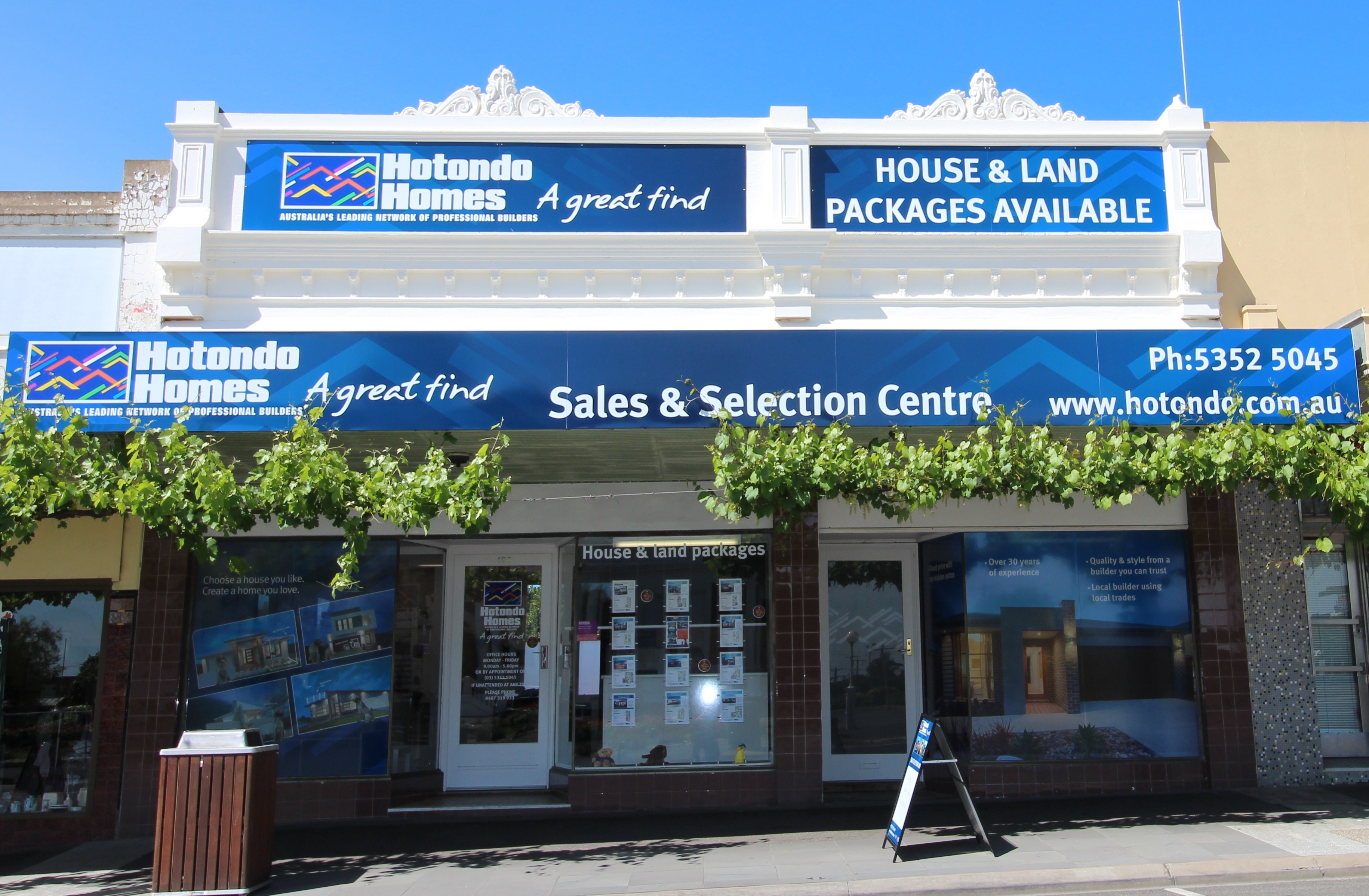 Credentials
Service Region:
New Home Builders Ararat, Grampians and surrounds
Company Name:
Highlight Homes
Reg. Building name:
Hunter Dell Pty Ltd
Company Reg. no:
CDB-U 51628

ABN:
64 792 390 718

Licence:
DB-U 2237
Newsletter
Testimonials
"Hotondo Homes in Ararat did an amazing job on our home. We absolutely love it! We had great support from all staff. Russell and Jenny are lovely people to deal with. We are very happy with Hotondo Homes in Ararat!"
Phillips
"The team at Hotondo Homes in Ararat were outstanding in all aspects, from helping conceptualise my home through to the completion of it. They were excellent communicators and were very responsive, flexible and personable as they guided me through each stage of the process. As a first-time home owner, they made building a thoroughly enjoyable process."
Beth
"This was my first building experience and I was naturally quite nervous about signing contracts to purchase a house that did not yet exist. However, after months of due diligence, studying plans, contracts and local valuations, we decided to go for it. The process was actually a dream. I was expecting some teething problems along the way, but they never came! The house was finished on time and on budget, costing exactly what Hotondo Homes in Ararat told us it would cost; to the very penny. All inclusions were honoured by the team; even those that I forgot to sign for (an amazing BBQ, thanks guys!). They are a highly professional company who clearly take pride in their service, reputation and craftsmanship."
Scott
"Our experience building with Hotondo Homes in Ararat was extremely professional from start to finish. We were kept in the loop at all times and it was easy and fun to work with them in choosing how our home would look. We had our beautiful home completed in a very reasonable time frame and couldn't be happier; so much that we have signed up for a second dwelling for an accommodation retreat knowing that we will get the best quality from excellent trades people we can trust and rely on. Nothing is too hard, they are eager to please and assist in developing the vision we had in our minds into a 3D masterpiece without a hitch!"
Armstrong
"We would like to thank everyone at Hotondo Homes in Ararat for our beautiful home. We couldn't be happier with the result and what a wonderful team to deal with. I was apprehensive to build at first, after hearing about other people's dramas building with other builders. However, the team at Hotondo Homes in Ararat made the whole experience stress-free! From the moment we walked into the display home, Linda was wonderful. She really knows her stuff and made planning for a new home really fun and exciting! Both Russell and Jenny are lovely - they are very professional and organised and really care about ensuring we were happy with the product they were providing. Jennifer ensured that not one detail was missed and continually kept in contact with us to make sure things were running smoothly. Thanks to Kyle in the background who drew up our plans time and time again as we altered them so many times. In addition, I could not speak more highly of our builder John, who consulted with us the whole way throughout the build and even after our build. He still calls to make sure everything is going well! And finally, thank you to all the tradespeople who worked on our home - it has all come together so beautifully. To the entire team at Ararat, we could not recommend you all highly enough. Thank you for the wonderful experience of building our first home!"
Kirby
"It was the rainiest day in history when Russell and Linda met us on our 31 acre block. They jumped in our car and took a treacherous tour of the potential home site, sliding in mud and dodging cattle, pot holes and bracken. Back to a café to discuss possibilities and we have never looked back. The whole team at Hotondo Homes Ararat treated us like family, we trusted them and they delivered our magnificent off-grid home in a very short time. They really did go out of their way to make sure we were happy with the outcome and all their tradespeople were highly skilled and very approachable. We are so happy that we have signed with them again to build our second dwelling for a guest house B&B at the rear of our property. We definitely made the right decision!"
Armstrong
"To the team at highlight homes, thank you so much for making my dream come true! The house is everything I could have wished for! Your service, communication and the final product is fantastic! I couldn't have asked for a more reliable builder. Thanks again Hotondo!"
Emily
"To Russell, Jenny, Joel, John, staff and tradespeople, I can't thank you all enough for my beautiful new home! I am so very happy and couldn't ask for anything more. I apologize for the rush at the end with hand-over but what a great birthday present. The first night was very strange. It felt like I was staying in 5 star accommodation and didn't want to mess the place up. Thanks again for your professionalism, patience and the journey overall."
Harrington
"Russell, Jenny, Joel and John, thank you for your tireless efforts in building me a house. It's very well done. I think I'll keep discovering little things of quality to appreciate for months to come. Thank you for the outdoor setting and serving bowl. You remembered my dream of sitting outside on the veranda on a warm summer's night, watching the world go by, and I'm touched by that. Thank you!"
Walkenhorst