HOTONDO HOMES Display Homes
Australia Wide
There are no Display Homes in your state matching your search criteria.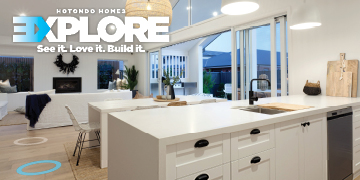 Get the full look with 3DEXPLORE
Experience the quality, innovation and beauty of our home designs by taking a virtual tour of our featured display homes with 3DExplore.
3DExplore allows you to 'walk through' our display homes at the click of a button whenever and wherever you like!
Discover our new display homes – only the finest from our builders
Hotondo Homes offers you the chance to enjoy a truly stunning lifestyle – get a taste with our display homes. Located in beautiful new developments across Australia, our display homes showcase some of our best loved and most sought-after designs. From the beautifully appointed and carefully crafted Forever Sanctuary range to the unparalleled luxury of the Forever Oasis collection, it's all on display at a development near you.
Experience the superior features and architectural designs that have made our homes a favourite of Australians for four decades and visit one of our display homes today. 
Make an appointment to visit one of our display homes
Since 1979, Hotondo Homes has been helping Australians build the homes of their dreams. Built with care by local, independent builders who understand your area, your vision and your goals, the result is something that helps you lead the lifestyle you want, with room to play, cook, eat, entertain and live.
 Whether as a first home, a first investment property, or as an expansion to an already growing portfolio, our homes are a flexible and valuable purchase for every kind of buyer. Regardless of your intention – to rent it out, sell it or live in it – we're certain that you'll appreciate the care that has gone into every detail, from the architectural design to the state-of-the-art appliances. Many of our display homes are for sale, offering buyers an even more convenient way to purchase property.
  Browse our range of display homes and make some time to visit – you may be walking through the door of your new home.