Darren Phillips & Narelle Hughes
New Home Builders Batemans Bay and surrounds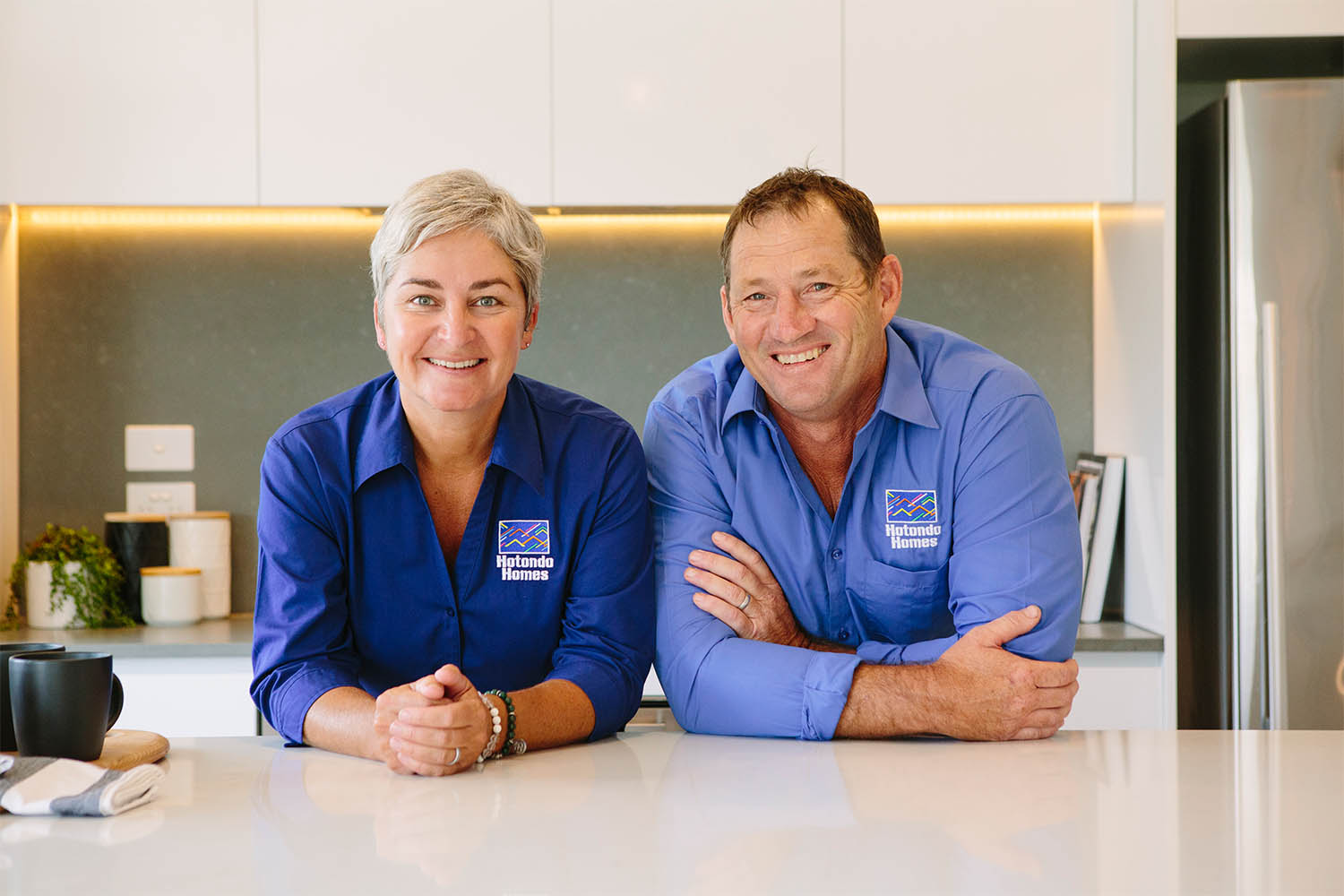 As a team with over 30 years of experience in the industry, Narelle Hughes and Darren Phillips have the knowledge and skills to complete your dream home.
As your local Batemans Bay builders, Darren and Narelle can cater to a wide range of locations including South Durras, Malua Bay, Tomakin, Broulee, Tuross, Narooma and surrounding areas. No matter what your lifestyle or budget is, whether you are after a small single storey home or double storey property, their team can offer a new home solution that is perfect
( more )
Contact Details
Phone


1800 677 156

Enquire Today
Click Here
Address
15 Kylie Cres, Batemans Bay NSW 2536
(see map)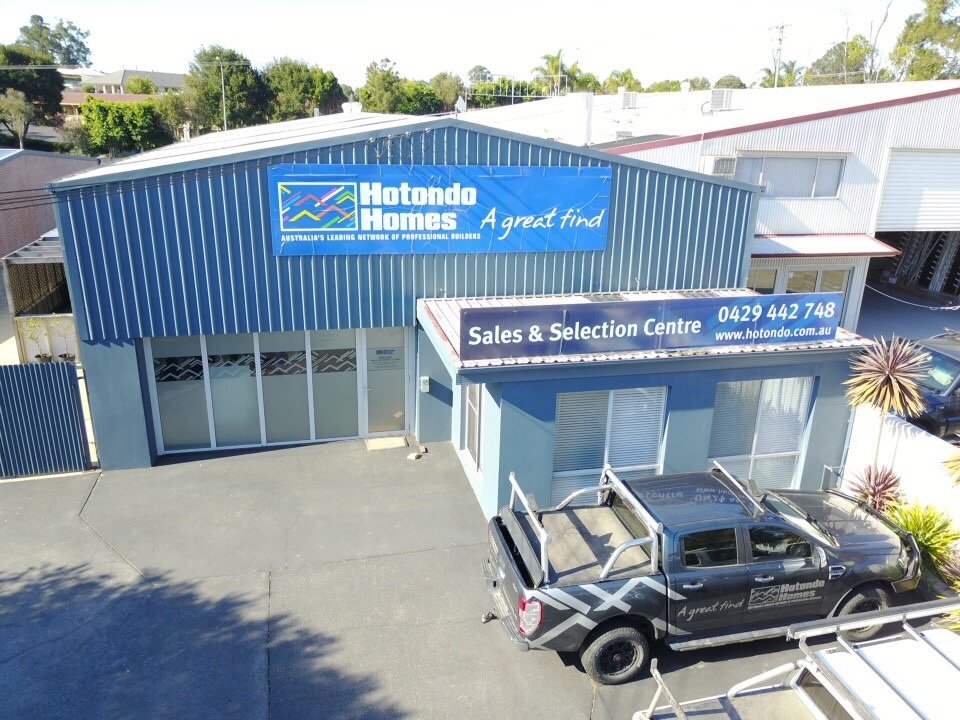 Credentials
Service Region:
New Home Builders Batemans Bay and surrounds
Company Name:
Seacoast Homes Pty Ltd

ABN:
14 003 625 750

Licence:
98369C
Newsletter
Testimonials
"Our Hotondo Homes experience has been simply outstanding. Darren, Narelle and the team looked after us from start to finish, making the experience itself as amazing as the quality product they delivered. The team were on the ball with their communications, sending us weekly project photos and regularly taking the time to go through things. There were also no budget surprises. They were friendly and open to suggestions. We enjoyed their company and the project overall and have no hesitation whatsoever in recommending Hotondo Homes in Batemans Bay to anyone wanting to build their dream home. In fact, we're telling everyone we know about how great an experience this has been! Well done and thanks heaps!"
Col
"We're very happy with our dream home built by Hotondo Homes in Batemans Bay! The quality of the workmanship and attention to detail was excellent and has resulted in a house of the highest quality. We appreciated the very positive and 'can do' attitude of our site foreman and the expertise and experience of Darren who very much lived up to his reputation as the 'solutions man'! There was regular communication during the build and we really enjoyed the Friday photo updates. All these things combined to make the process of building our home a positive one and we're absolutely loving the end result. A big thank you to the team at Hotondo Homes in Batemans Bay!"
Sue
"Amazing people involved from the start of the process to the end result. We are very pleased and thank you so much."
Hill
"From start to finish, the whole building process was a breeze with Hotondo Homes in Batemans Bay. From choosing a design, to working through changes and additions during construction, they were helpful and professional with all aspects. Our family have ended up with the exact house we wanted, at the price we needed. Thank you to Darren and his team at Hotondo Homes in Batemans Bay for a wonderful experience."
Darren
"We are very happy with the quality finish of our home. I often visit the final stages of new home builds as part of my job and I find that the level of detail throughout our own home is higher than most. Darren Phillips and his team were always within contact and happy to answer our queries and concerns. We had a signed fixed-price contract that was adhered to, so we were not out of pocket more than was expected which was a huge relief. It was nice to know that we were dealing with an honest company. All in all, we would be very happy to build with Hotondo Homes in Batemans Bay again and hope to soon! Thanks guys!"
Cornes
"I first heard about Darren and the team at Hotondo Homes in Batemans Bay from a friend last year when I was hunting around for a block on the south coast of NSW. After buying a block and doing some extensive research, I decided to go with Hotondo Homes because of their great reputation in the local area. From the moment I entered their office I knew I could trust them to build my new home. This was my first build and they were terrific at talking me through the process from start to finish. I was consistently impressed with their prompt responses to my messages throughout the duration of the build. The final build was of a high standard and I would recommend Hotondo Homes in Batemans Bay to anyone building in the area."
Mark
"Before going to Hotondo Homes Bateman's Bay we had visited other builders and to be quite honest they lied to us just to get us through the door. We were subjected to the most dishonest practises so you must realise how refreshing it was to meet Darren and Narelle from Hotondo Homes Bateman's Bay who were not only honest and friendly but restored our faith in building companies. This approach persisted throughout the entire build which made it a very pleasant. In many ways, now that it is over we will miss having to chat to them and see them. If you are looking for an example of how best to greet and deal with customers I would make an example of these two fine people as they always make the Hotondo Homes name look good. We love our Hotondo Home as do the people around us and we are so thankful we made the effort to keep going when we were treated so badly by others. We hope to stay here forever. Thanks Darren, Narelle and Hotondo Homes!"
Peter
"We have been consistently impressed with the support we have received during our building experience with Darren and Narelle at Seacoast Homes. During the planning and development stages they guided and supported our ideas, listened to our suggestions with experienced comments and practical advice. Their responses to our questions (and as first home builders, there were plenty of them) were always prompt, accurate and gave us options when problem-solving. The finished product is proof of a great result from great building practices and our smiles give the testimony of satisfied customers. We wish them well."
Wheatley