Jon & Lyndsey Clarke
New Home Builders NSW Central Coast and surrounds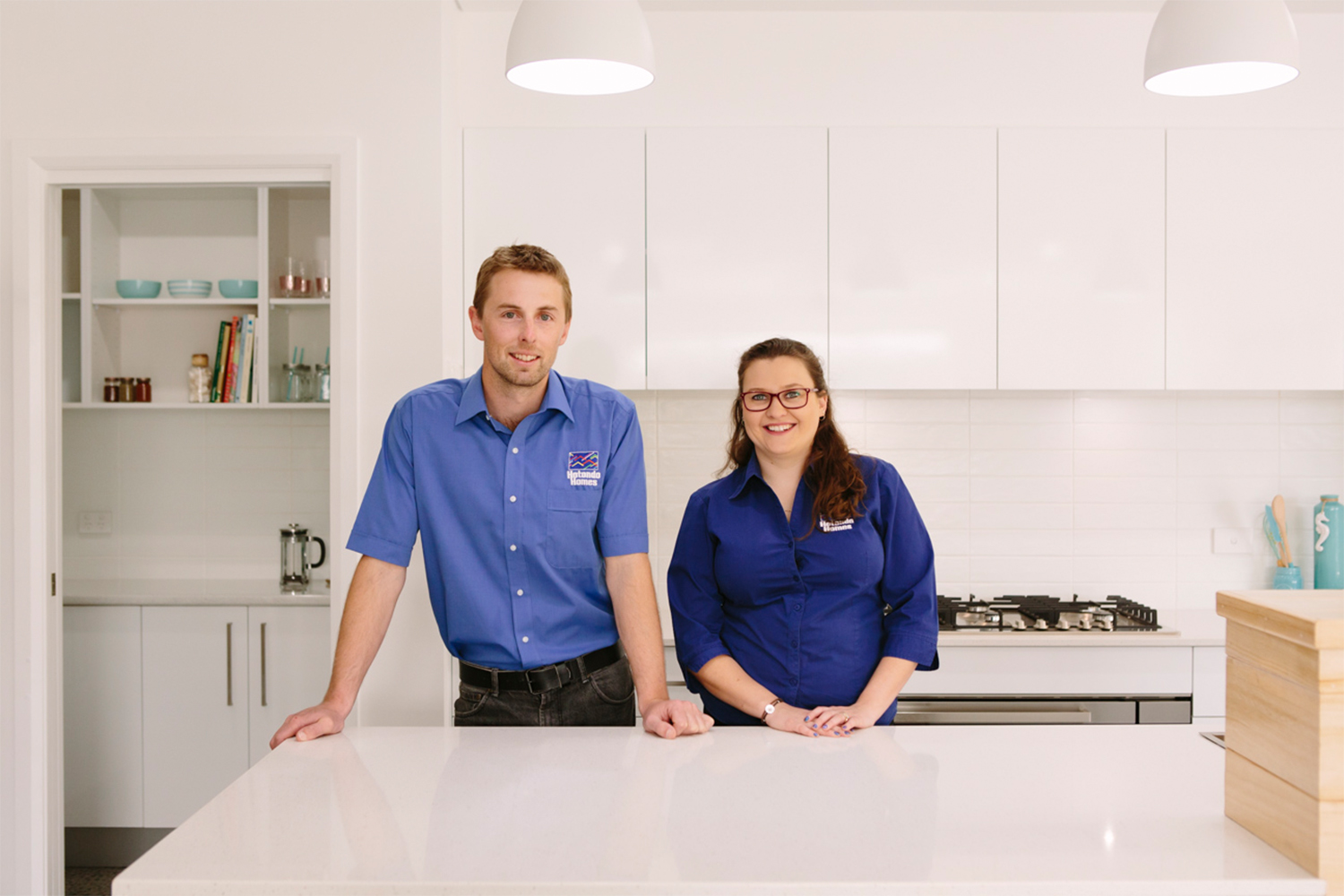 Jon and Lyndsey Clarke are your friendly and professional local builders.
Jon and Lyndsey are your local new home builders in the Central Coast region, including Warnervale, Wyong, Toukley and Gosford. No matter your lifestyle, budget or family size, Jon and Lyndsey can assist you in building your dream home. With a strong knowledge of the area and over 90 different floor plans available, the Hotondo Homes Central Coast team are your local
( more )
More About Us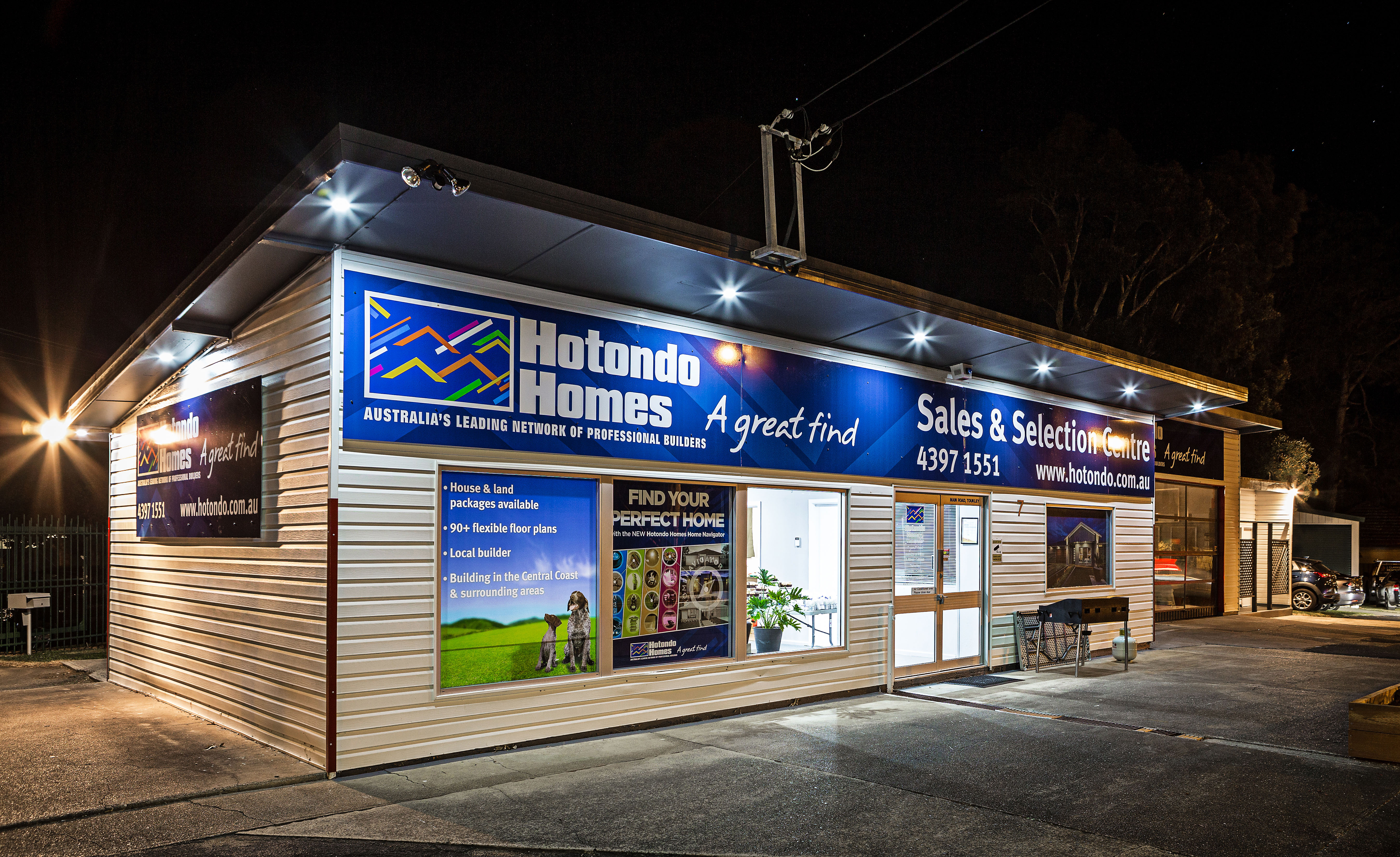 Credentials
Service Region:
New Home Builders NSW Central Coast and surrounds
Company Name:
Hotondo Homes Central Coast

ABN:
18 244 593 656

Licence:
254237C
Newsletter
Testimonials
"Putting one's trust in someone from the outset is challenging in any situation. With Hotondo Homes Central Coast, any concerns I had melted away. The more I talked and engaged with the staff, the more comfortable and happier I was. The trust was built with open and honest communication. I knew deep down that they were the team to help me build my dream home. Jon, Lyndsey and their team eased my worries and helped me right throughout the process. Without their expert knowledge, advice, guidance and humour I'd hate to think where I'd be. If you make one decision in your life, make it the right one: head to Hotondo Homes Central Coast and place your trust, like I did, in them. It'll be the best decision you ever make. "
Stepancic
"We have just moved into our new Hotondo home and we are absolutely satisfied with the wonderful job they did. Throughout the build we were kept informed during all the stages and had no problems at all regarding a walk through when we wanted to. All of the tradespeople did a fantastic job and we would highly recommend them to anyone considering building a new home. Great work... love it!"
Melissa
"Jon and Lyndsey from Hotondo Homes Central Coast are the best builders around. We researched and looked at many houses and then found these guys who had just started up, but they knew their stuff. They also gave us a lot of time and help so we were sold! Everything in our Marcoola 209 is perfect and these guys went above and beyond making a very long delay (due to our land registration) an easy and fun experience. No matter how many changes we made, nothing was a hassle and was super easy. Our build was super quick and we couldn't believe how fast it went up. I wouldn't have any hesitations in recommending them to anyone. They really care and love what they do and make sure everything is perfect even down to the little finer touches. Thanks again guys you've done an amazing job!"
Ashley
"Certainly the best home builder in the Central Coast. We previously built two houses with very reputable builders in NSW and for the third we chose Hotondo Homes. Building with Hotondo was the best experience we had. We had a few challenging requirements for our house, but nothing was too difficult for Jon and his team. The level of service and quality were remarkable, second to none. Right from the first meeting until the completion of the house, it was an absolute pleasure to deal with Jon and Lyndsey Clarke. Their support team, Brendon, Sam, Mitch, Emma and Laura were no less remarkable. If you want to build a beautiful home with a really talented team - Hotondo Homes Central Coast should be on top of your list."
Howard
"I have just completed building my modified Birchgrove 222 with Hotondo Homes Central Coast. My block was not simple, it had a huge mound of dirt sitting atop and it was on a slope. With two other builders already telling me they would not build on it, I began to worry that my lot was a dud. But then, Jon and Lyndsey assured me that they could! Over the following months I built relationships with the entire team and began to see them like an extended part of my family. Nothing was ever too hard, or too mundane; they always had time for me and made me feel like I was part of the family. If this isn't a team that genuinely cares about their clients, I don't know what is! At the end of our build, it was very bittersweet. I loved every moment of the process. It does make me sad to think that I won't be seeing and speaking with the team on a regular basis anymore. They have honestly been the most wonderful group of people to work with and I will miss them. Eleven months later I can assure you, I know who Hotondo Homes are; I'm part of the family! "It's my Hotondo Home!""
Fiona
"Jon, Lyndsey and the team at Hotondo Homes Central Coast have been great! They were understanding and accommodating in every way possible during the building process. From the very first phone call, I was treated like someone who mattered. No question was too silly or went unanswered. The entire build was stress-free; from signing the contract all the way through to handover. I personally am glad that I chose to build with Hotondo Homes Central Coast and if I'm in a position to build again, I wouldn't hesitate at all!"
Jackie