Chris & Michelle Dodt
New Home Builders Gympie and surrounds
Known for turning dream homes into a reality, Chris and Michelle Dodt are largely considered as Gympie's trusted new home specialists!
With an impressive 30-year-long career in the building industry, Chris and Michelle Dodt have everything you need to build your dream home in Gympie and surrounding areas including Glenwood, Tin Can bay, Rainbow Beach and Goomeri. Chris and Michelle Dodt first opened the doors of Hotondo Gympie over 20 years ago with the aim of building quality dream homes for
( more )
More About Us
Contact Details
Phone


1800 677 156

Enquire Today
Click Here
Address
20 Excelsior Road, Gympie QLD 4570
(see map)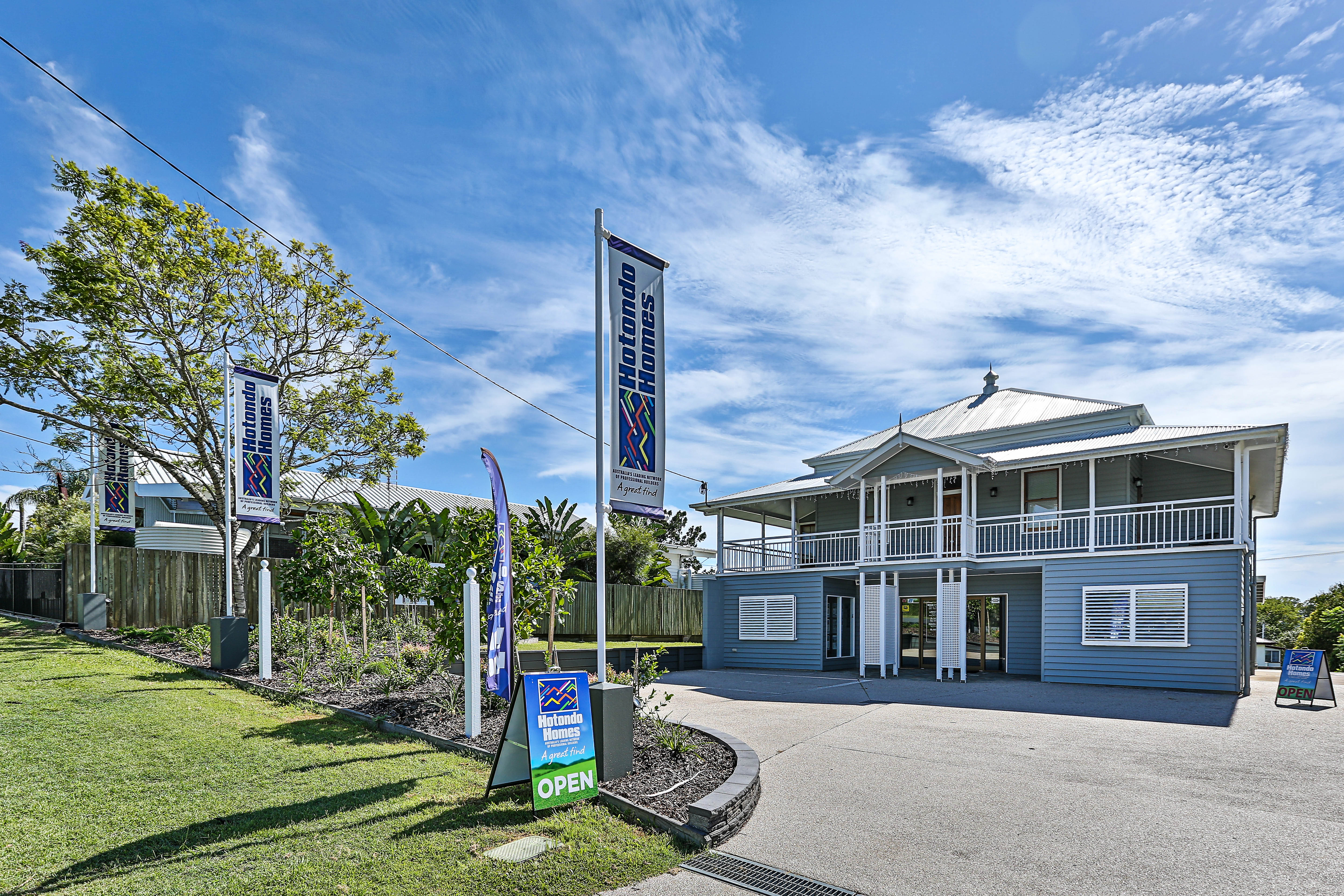 Credentials
Service Region:
New Home Builders Gympie and surrounds
Company Name:
Hotondo (Gympie) Pty Ltd

ABN:
84 092 500 064

Licence:
QBCC 725773
Newsletter
Testimonials
"We think that if you want a stress-free build with great friendly advice, service, client input and attention to detail, you won't find better than Chris, Michelle and their great staff at Hotondo Gympie. Their entire team, including subcontractors, work with you all the way to ensure your wishes are met with the highest standards achievable. This is our fifth build, the first with Hotondo Homes, and we are very pleased. Thank you all for a quality home at a great price. We highly recommend Hotondo Gympie."
Chapman
"Thank you Hotondo Gympie for a great and very friendly experience when building my new home. Nothing was too difficult and the team's manner and desire to help me during the build was exceptional. The trades used were friendly and their work was second to none. Once again, thank you very much and I would have no hesitation in recommending your company to any perspective buyers."
Brown
"It was an absolute pleasure to build with Hotondo Gympie. My partner, Louise had a vision and a dream. Chris, Michelle and their team executed that vision to perfection. Great trades and a great project manager. I would recommend Hotondo Gympie to anyone who is thinking of building their dream home. A delightful experience."
Dave
"Hotondo Gympie made my build so effortless. The team helped me from the start, even with my block of land, explaining my plans and giving me options to consider. They were so helpful and always answered my questions and put me at ease. Overall, I couldn't have asked for a better team to build my beautiful new home. Thank you to all associated with Hotondo Gympie. I would recommend them to anyone building a new house."
Wendy
"My journey started about 4 and a half years ago when my husband passed away. After being in our home of 30 years, I decided we needed a new start and came across a Hotondo Homes display home. After finding my perfect block of land, I started the process of choosing a home design. Working with the team at Hotondo Gympie was very easy. The tradesmen were very professional and helpful. The colour coordinator was wonderful and my building experience was stress-free. I love my new Hotondo Home!"
Greenwood
"We are in love with our forever home and extend our gratitude to the whole team at Hotondo Gympie. We are super excited with the build and work ethic of the tradesmen. This was our first time building a new home. Although we were a little overwhelmed with the process, Chris, Michelle and their team treated us with respect and took the time to answer any concerns along the way. We had no major problems occur during the entire build and they went far beyond what is required in the customer satisfaction department. Hotondo Homes come with the Mason stamp of approval. We highly recommend Hotondo Gympie to anyone wishing to start the building process."
Mason
"We approached Chris Dodt about building a home for our son, Shane on a property at Woolooga. Chris inspected the property with us and he offered advice regarding levelling the land. We had many discussions with Chris and his team, especially Michelle. All of the team and subcontractors kept us informed throughout the building process and gave us advice and suggestions when necessary. The workmanship and build quality is excellent and we are thrilled with the finished product."
Mcdermott
"We have recently completed handover of our project with Hotondo Gympie and could not be more pleased with our building experience. We thank Chris for his straight and honest approach, expert knowledge and advice and personalised service. We were kept informed of what would be happening in advance and every phase of the build was finished on time even though the weather was wet at times. Thanks also to our site manager Col who managed our build meticulously, was always available, nothing was too much trouble even with our additional requests. Their professionalism is reflected by all the hardworking contractors and tradespersons employed and we cannot speak highly enough of the standard of work. Colour consultant Anna and all administrative staff, we very much appreciate your personable and efficient support. Thank you Hotondo Gympie for an amazing journey as we watched our dream 'to comfortably accommodate all our visiting family at home on the farm' being realised. We love our new real life home!"
Morgan
"I was so pleased with the quality and support when Hotondo Homes built my last home over 7 years ago, that when I needed a new home built, I had no hesitation in asking Chris Dodt from Hotondo Gympie to build me another new home. Everybody involved with the build, all the tradespeople, and office staff behind the scenes went out of their way to make sure everything went smoothly for me. They were all very professional, helpful, courteous, and so patient with me and helped me make all the right decisions. The build was finished ahead of schedule, with a high quality finish that I am very happy with. I am thoroughly enjoying my new Hotondo home. Thank you."
Searle
"When we first arrived in Queensland, we needed a builder we could trust to build our new home and Hotondo Gympie certainly provided the team to do it! Everyone at Hotondo Gympie was terrific, and the result is a beautiful home! The quality shows in every detail. We love it and love living in it. Great work Hotondo Gympie."
Michele