Mark Cunningham & Mandi Casey
Trusted Builders in Hervey Bay, QLD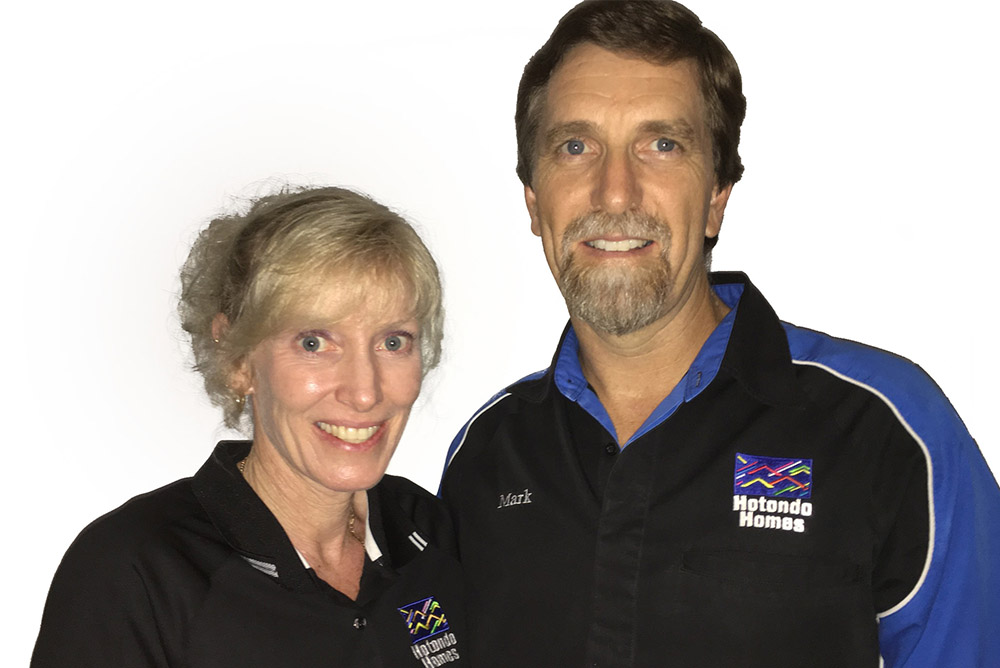 OFFERING EXPERIENCE AND LOCAL AREA KNOWLEDGE, MARK CUNNINGHAM & MANDI CASEY CAN TURN YOUR DREAM HOME INTO A REALITY.
Mark and Mandi are your local builders of choice and build dream homes in Hervey Bay and the surrounding areas including Maryborough, Woodgate, Tiaro, Biggenden and Childers.
After working with the Hotondo Homes Hervey Bay and Maryborough team for over 10 years, Mark and Mandi took over the reins, and continue to maintain the strong, trustworthy and professional reputation the business is renowned for.
Offering a large range of stunning home designs to choose from, Mark and Mandi can also tailor designs to meet the individual needs of their clients. With a wide range of house and land packages available, as well as a high level of customer service, Mark and Mandi pride themselves on exceeding their clients' expectations.
You can take a look at the quality workmanship and find all the new home inspiration you need by visiting their McRae 250 display home at 18 Halcro Street, Ocean Blue Estate, Hervey Bay.
If you're ready to build a dream home with honest and professional people, contact Mark, Mandi and the team at Hotondo Homes Hervey Bay and Maryborough.
Build your dream home in Hervey Bay and surrounding QLD suburbs
Why build your dream home in Hervey Bay, or surrounding areas in Queensland? Whether you're an investor, first home buyer or empty nester looking to relocate away from the hustle and bustle, when the area of Wide Bay-Burnett beckons, you follow. With plenty of fun and relaxation to enjoy as well as direct flights to Brisbane and Sydney, the area has a lot to offer.

Get in contact with Mark, Mandi, and the Hervey Bay team today for trusted builders in Brisbane and all throughout Queensland.
Contact Details
Phone


1800 677 156

Enquire Today
Click Here
Address
106 Old Maryborough Rd, Pialba QLD 4655
Credentials
Service Region:
Trusted Builders in Hervey Bay, QLD
Company Name:
Hotondo Homes Hervey Bay/Maryborough
ABN:
86 621 826 686
Licence:
QBCC 15078348
Newsletter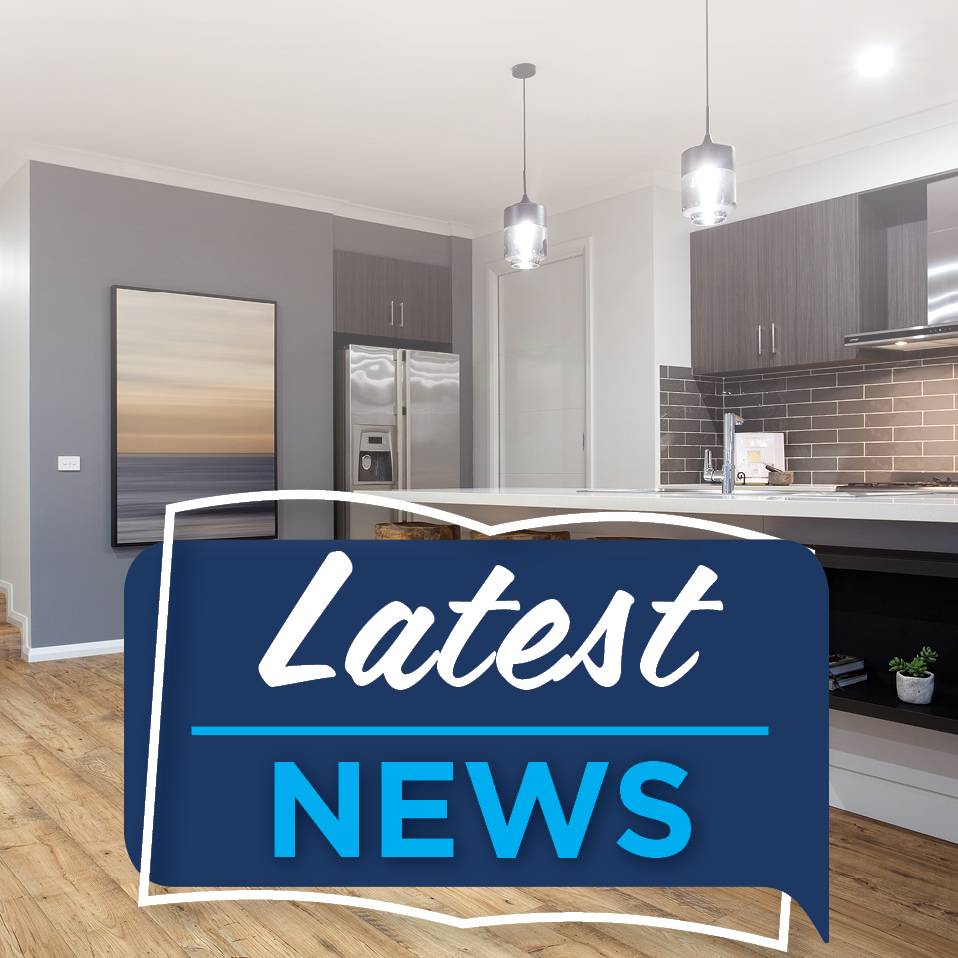 Testimonial
"From the outset, everyone we dealt with at Hotondo Homes Hervey Bay/Maryborough was prepared to listen and offer solutions to any concerns we had. The house has lived up to and succeeded in surpassing our expectations. We have had no issues and have not required subsequent visits from trades to rectify problems. Mark, Mandi and their team were easy to deal with. We were always kept in the loop with the progress and were consulted with any decisions that had to be made on the run. We found building with Hotondo Homes Hervey Bay/Maryborough an enjoyable and positive experience and would recommend them to anyone wishing to build in the area."
Smith
"From our first contact with each and every staff member of Hotondo Homes Hervey Bay/Maryborough we felt at home. In the planning stages we made a number of changes, but each change was not an issue to them. Any queries we had were answered promptly and we were kept informed at each stage of the build. Mandi's assistance with fixtures and colour selections was excellent which helped ease my fears of everything not coming together. With some builders you have a limited choice of fit outs but not with Mark and Mandi. There were no hold ups with the build and no delay between each tradesperson coming in to complete their task. There was always a welcoming smile and friendly hello from the team every time we entered the office. We are very happy with our new home."
Brighton
"Hotondo Homes Hervey Bay/Maryborough is a wonderful professional company to work with, from the first visit to the display home, through to working with the team to achieve our beautiful new home. They were very helpful and considerate. We would recommend Hotondo Homes Hervey Bay/Maryborough to anyone considering building a new home."
Scheiwe
"We cannot speak highly enough of the friendly, personalised service we received from Hotondo Homes Hervey Bay/Maryborough. The team were supportive and kept us in the loop with regular updates and photos which helped immensely since we lived far away. They were exceptional to work with every step of the way and any uncertainties we had were resolved promptly and efficiently. Their professional workmanship and attention to detail were to the high, professional standard that we wanted. The team's honesty, work ethic and transparency were everything a client could ask for. The handover was right on target and the final cost was less than we originally estimated. What a plus! We made the perfect decision when we chose to build our home with Hotondo Homes Hervey Bay/Maryborough."
Neilsen
"It was a pleasure to do business with Mark and Mandi at Hotondo Homes Hervey Bay/Maryborough. Right from the very beginning my wife could discuss her ideas and thoughts with the team. They listened patiently and came up with a house plan that suited all our needs. One of the very big strengths of Mark and Mandi was that nothing was too much trouble. We were even encouraged to inspect the home on regular occasions ensuring we were happy with that stage of the build. Bernie and I knew no builders when we came to Hervey Bay and thank heavens, we built with Hotondo Homes."
Haydock
"Our experience with Mark and Mandi at Hotondo Homes Hervey Bay/Maryborough could not have been better. The professional and courteous way we were treated was amazing. We have no hesitation in recommending them to anyone. From choosing a plan that suited our needs to the build of the home, attention to detail was quality at every stage. Any small issues we had were always attended to promptly. Mandi was a great help in making material choices and Mark on site produced a great outcome. Well done and thank you both!"
Porfiri
"Knowing what we wanted in our new build but only having a very limited budget made it difficult for us to think that we could accomplish our dream home. The team at Hotondo Homes Hervey Bay/Maryborough were so knowledgeable and understanding. We made lots of changes on the way which can be very frustrating, but they were very accommodating. The team helped us all the way in our decision making and we got the home we wanted. We are so pleased with the sensational finish of our home, even down to the finest details. I highly recommend Hotondo Homes Hervey Bay/Maryborough to anyone considering building. Well done guys. You rock!"
Brennan
Previous
Next
Display Homes
McRae 250
Home Width: 16.40
Squares: 26.92
18 Halcro Street, Ocean Blue Estate, Hervey Bay QLD 4655