Adam Sturt
New Home Builders Nowra and surrounds
If you're looking to turn your dream home into a reality, look no further than the award-winning Adam Sturt.
With over 15 years of building experience, Adam Sturt is your professional new home builder in Nowra, Vincentia, Shoalhaven Heads, Sussex Inlet, Jervis Bay and Kiama. Adam is able to construct a wide range of single and two storey home designs. Having worked with a wide variety of clients, he is able to tailor his services to meet any design aspirations,
( more )
More About Us
Contact Details
Phone


1800 677 156

Enquire Today
Click Here
Address
5/176 Princes Hwy, South Nowra NSW 2540
(see map)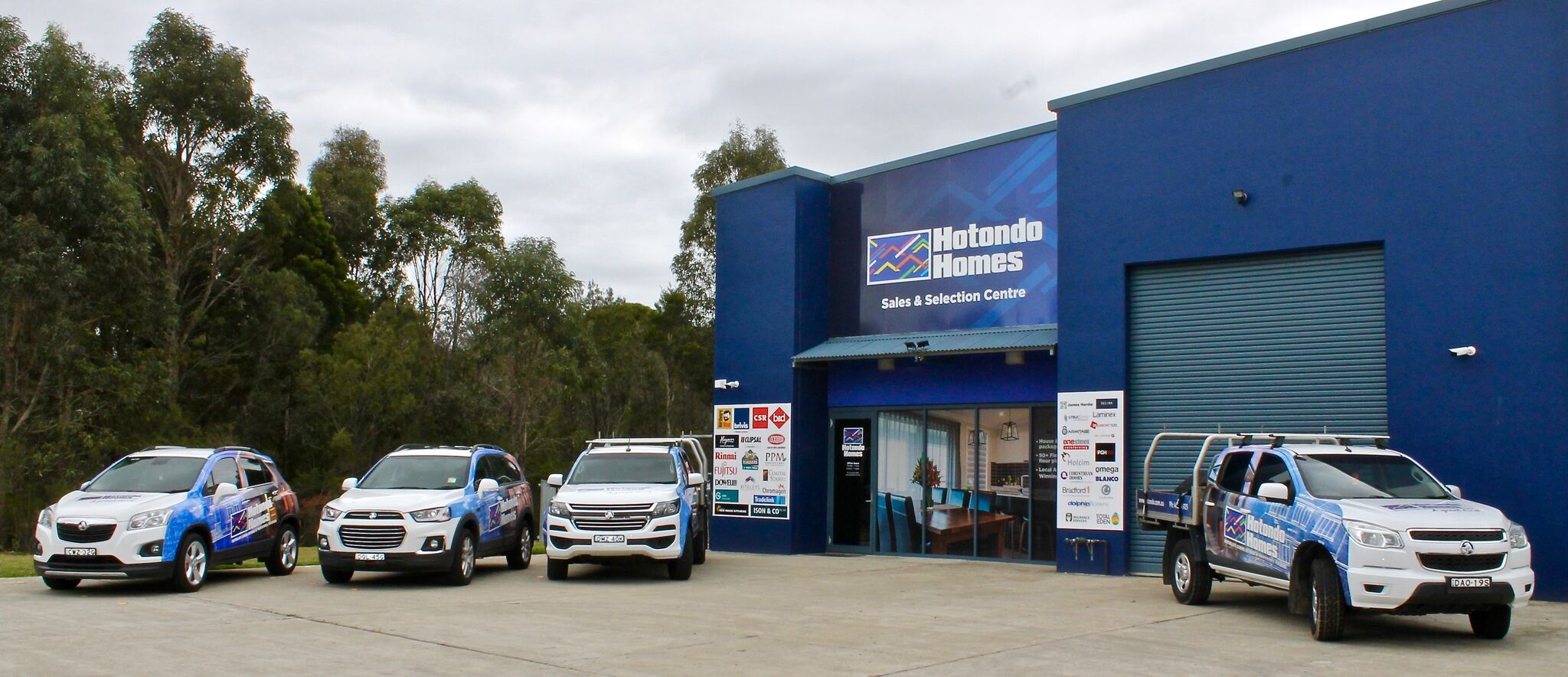 Credentials
Service Region:
New Home Builders Nowra and surrounds
Company Name:
Hotondo Southcoast Pty Ltd

ABN:
44 162 533 753

Licence:
261701C
Newsletter
Testimonials
" Hotondo Southcoast provides exceptional customer service and delivers a quality product. Adam and his team are competent, reliable and passionate in what they do, especially in understanding the client's needs and wants. I've built with others in the past, but I've never experienced this level of service and professionalism. They always kept me informed, and after the build they didn't treat me like a stranger. So, if you're looking to build a new home, I strongly recommend that you contact Hotondo Southcoast - they won't disappoint. Thank you for making our dream possible!"
Nikki
"From our first contact with Hotondo Southcoast to the day we received our keys, Adam and his team went above and beyond with building our dream home. It was an enjoyable and stress-free process and we would not hesitate to build with Hotondo Southcoast again. A special thanks to them for being so helpful and keeping us up to date with the build every step of the way!"
Bryant
"Adam and his team at Hotondo Southcoast were exceptional from start to finish. We loved the design and the way everything was included in the cost with no hidden extras. The attention to detail and the communication with all the staff was very professional. A special mention to the brilliant foreman who went above and beyond to ensure the handover was completed within our time frame. We highly recommend Adam and his team if you want a smooth and easy process and a quality build."
Elliot
""Yeah no worries". Three comforting words we constantly heard from Adam and the Hotondo Southcoast team. As our project was a large, state of the art childcare centre at South Nowra, we needed a highly skilled builder capable of delivering a top end product. Hotondo Southcoast delivered. Thanks Adam. It was great working with you and I will be glad to recommend you."
Scullion
"Thank you to Adam and his team for making our building experience so stress-free and enjoyable. They all went over and above to keep us updated. We are so impressed with the quality and would definitely recommend Hotondo Southcoast. We cannot wait to build our dream home with them next year. Special thanks to Kayla for being so patient and helpful!"
Crockett
"Right from the start, Adam and his team were very professional, honest and helpful. With any questions we had, Adam was there to answer them and help guide us. He was aware that we were first time home builders and helped us build our family's dream home. We couldn't be happier coming home each day to our brand new Hotondo home. We are ecstatic with the final product and would highly recommend Hotondo Southcoast!"
Richard
"From start to finish, Hotondo Southcoast went over and above to help us. They continued to stay in contact with us throughout the paperwork side of things as well as keeping us updated during the building process. Adam and his team were always so helpful in every way possible. Today we were handed the keys to our duplex and like promised, the quality of the build was amazing! We would definitely recommend Hotondo Southcoast to anyone looking to build their dream home or even an investment property. We cannot wait to build with them once again next year!"
Kristie-Anne
"This was my second time building with Adam Sturt from Hotondo Southcoast and it was better than before! After building a friendship during my first home with Adam and his team, building my second Hotondo home was even better. Their knowledge of building designs and modern styles are fantastic and makes it easy to create your dream home. I met with several other local builders and by far, can recommend Adam Sturt from Hotondo Southcoast! A big thanks to Adam and his team."
Spinelli
"We had our handover recently and are very happy with the final product! A very big thank you to Adam Sturt and his team. A special thanks to Chloe, Bill, Daniel and Kayla from the office for pulling it all together. If there is an award for a complete package, I nominate Hotondo Southcoast! "
Ellis
"We would like to thank Adam and everyone at Hotondo Southcoast for helping us build our home for our family! They made the whole building process stress-free and enjoyable for us. Right from meeting Adam for the first time to discuss our options, the colour selections with Kayla, to organisation of trades with Dan, everything was handled extremely professionally. Whilst there were a few hiccups along the way, every one of them was addressed and quickly rectified. During the last few weeks we were under a time pressure and they really pulled out all the cards to make sure that everything was ready for us, and it was perfect! We could not recommend them highly enough to anyone wanting to build on the south coast. It was a very memorable experience for us, building our first home!"
Michael & Danielle