Fiona Petterson
New Home Builders Port Macquarie and surrounds
Fiona and Andrew Petterson are a family business who can turn your dream home into a reality.
With over 10 years' experience in the building industry, Fiona and Andrew Petterson are your new home builders in the Port Macquarie, Camden Haven, Wauchope, Bonny Hills, Lakewood and surrounding areas. With a large range of homes to suit every family, individual, budget or lifestyle, Hotondo Homes in Port Macquarie offer a complete home solution. Fiona and Andrew specialise in
( more )
Contact Details
Phone


1800 677 156

Enquire Today
Click Here
Address
Unit 24, 10 Bellbowrie St, Port Macquarie NSW 2444
(see map)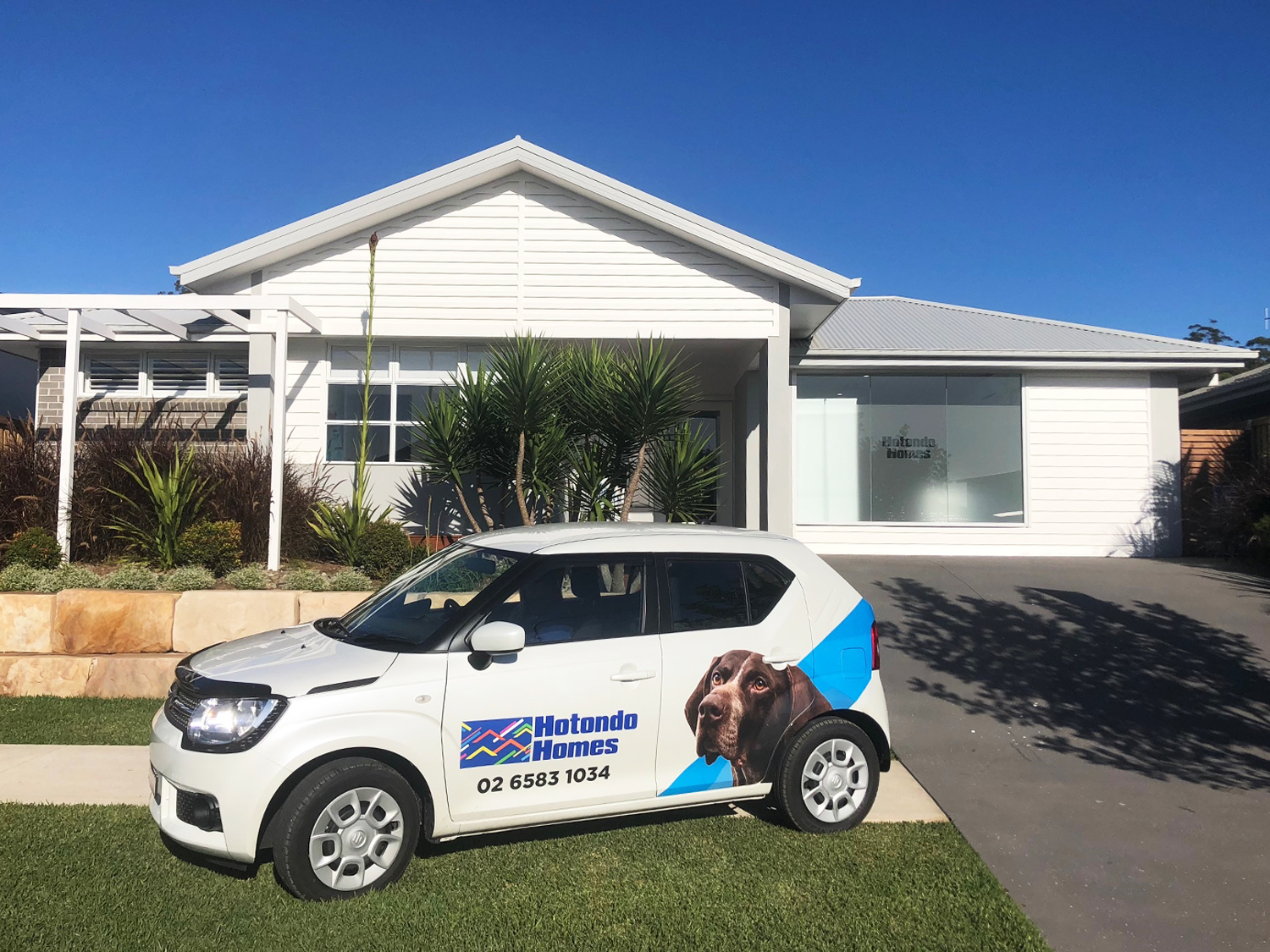 Credentials
Service Region:
New Home Builders Port Macquarie and surrounds
Company Name:
Crescent Projects Pty Ltd

ABN:
73 605 520 885

Licence:
284665C
Newsletter
Testimonials
"Hotondo Homes in Port Macquarie have a brilliant team and a great family feel. We felt like people that mattered to them, not just another build and have recommended them many times over."
Fiona
"From the moment we walked into the display home at Sovereign Hills and met Dean and Fiona from Hotondo Homes in Port Macquarie, we received nothing but great service. We were immediately struck by the friendly greeting that differed so much from the other builders we had encountered in our hunt for a new home. Fiona worked tirelessly to ensure we received the house of our dreams and it suited our block perfectly, meeting a budget we could afford. Once building commenced, the team were always available and willing to guide us through the journey of our first build. The trades were all fantastic and we can't give enough thanks to the entire team that built our house. We have been living in our beautiful Hotondo Home for a little while now and it is still a joy to come home to it every day."
Campbell
"Building our Hotondo Home was one of the best experiences ever! Fiona and Andrew were so professional, helpful and efficient, and were backed by great suppliers and office staff. We could not be happier with our beautiful Stockton which represents great value for money. Thank you, Hotondo Homes in Port Macquarie for guiding us on our journey to our new home."
Mark and Jenny
"My wife and I couldn't be happier with our build with Hotondo Homes in Port Macquarie. The moment we met Dean and Fiona at their display home we were immediately greeted with a friendly smile and had all of our questions answered. They put a lot of effort and attention into making sure we were happy with everything. The integrity and compassion shown by the entire team throughout our build impressed us the most. Their workmanship, quality and standards have exceeded our expectations. With our new move to Port Macquarie, the team at Hotondo Homes have gone out of their way to connect us to the community. We absolutely love our home, thank you very much."
Holmes
"My husband and I are so happy we decided to build our home with Hotondo Homes in Port Macquarie. Fiona, Andrew and their team looked after us well from start to finish and kept us updated during the build, making it a stress-free experience. The build was completed on time and in line with expectations and there have been no hidden costs. The workmanship is second to none. It truly is our dream home! We have been living in our new home for 9 months and have had no major issues and minor issues have been dealt with quickly. We are extremely happy with the quality of our home. We highly recommend Hotondo Homes in Port Macquarie to anyone wanting to build their dream home."
Davies
"Choosing Hotondo Homes Port Macquarie was the best decision my partner and I made throughout the building process of our new home. From the get go, Fiona was warm, friendly and helpful. Her communication skills throughout the process was outstanding! Andrew, our site manager was always there early to our inspections, friendly and informative on every occasion. He would make sure we were aware of every aspect of our build and had great attention to detail. The building itself cannot be faulted and the traders they use are top quality. Fiona and her team made the handover process an absolute dream going above and beyond with making sure we got into our new home as soon as we could. They took care of all required council paper work and made sure we were well informed of any potential unexpected costs or fees coming from the council. Nothing came as a surprise to us. Even post-handover process was wonderful, when dealing with Fiona. Thankyou Hotondo Homes Port Macquarie for our beautifully built home, fantastic customer service and exquisite attention to detail. We are two very grateful, loyal and happy customers."
Caitlin
"Hotondo Homes Port Macquarie are outstanding builders who I would recommend to everyone! The quality and workmanship are second to none. They go above and beyond to make what can be a stressful endeavor easy. Fiona and Andrew are always available and are excellent communicators, making clear every detail of the building process. We love our new home so we would like to thank Andrew, Fiona and the team for everything!"
Peter