Michael Nikolovski
New Home Builders Lara, Wyndham Vale and surrounds
With over 15 years' experience in the building industry, Michael Nikolovski knows how to turn your dream home into a reality.
Michael Nikolovski is your new home builder in Lara and the surrounding areas including Wyndham Vale. With a huge range of home designs available Michael and his team have something for everyone including first home buyers, individuals, families and investors. The team at Lara specialise in house and land packages, single and double storey homes, investments properties as well as
( more )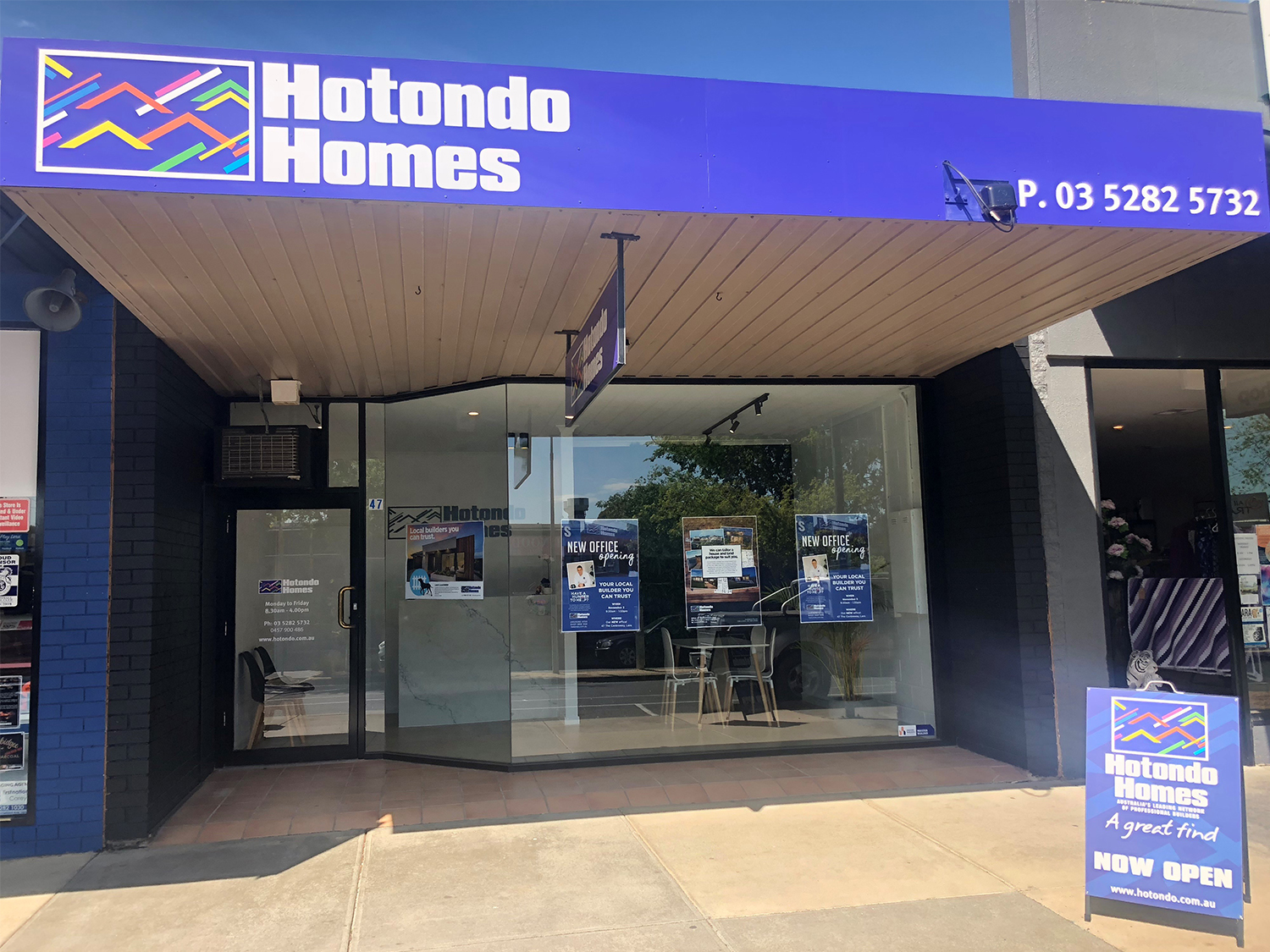 Credentials
Service Region:
New Home Builders Lara, Wyndham Vale and surrounds
Company Name:
Build2grow Pty Ltd
Reg. Building name:
Build2grow Pty Ltd
Company Reg. no:
CDB-U 51075

ABN:
53 227 607 741

Licence:
DB-U 43192
Newsletter
Testimonials
"Having recently completed handover of my stunning four bedroom home built by Hotondo Homes in Lara, I cannot thank Michael and his team enough for the seamless process, professional expertise and exceptional customer service. I am thoroughly satisfied with the whole experience and I am more than happy to highly recommend building with Michael to all of my family, friends and broader network. The communication, eye for detail and professionalism of my site manager on the practical component of my build was absolutely superb. The information, responsiveness and initiative from Michael's supporting staff was also equally brilliant. Absolutely no surprises at any stage of the process, it truly was an exceptional experience and I am very much looking forward to working with Michael and his team on my next project. If you want outstanding value, a hassle free process and a fantastic team to work with in the Geelong region, look no further than Michael at Hotondo Homes Lara."
David
"Our journey started in 2016 when we found a block of land ideal for our family. The next step was choosing a builder and a design layout that suited our needs. After an extensive search looking at display homes and the internet, we finally found a display home that as soon as we walked in, we said 'this is it', this is our new home. It was the Hotondo Homes Erskine 240! We were lucky to find a Hotondo Homes office in Lara and our journey began with Michael Nikolovski. While we had a few ideas about our new home, we were so pleased to deal directly with Michael and his team who also contributed innovations to our dream home. Throughout the entire process Michael and his team have made this experience so enjoyable, always providing prompt feedback and excellent customer service. As a result, we moved into our new home in March 2018 and Michael and his team have delivered a truly magnificent home. Michael's attention to detail has been first class. We could not be happier with our forever Hotondo Home!"
Hoy
"I couldn't recommend building with Michael from Hotondo Homes in Lara enough. Everything along the way was handled professionally and Michael and his team were all very easy to deal with and the quality of his trades were excellent. You hear so many horror stories these days from other builders, so it was an absolute pleasure to deal with a group of people that genuinely care and want to help you throughout the building process. 10 out of 10!"
Taylor
"When you are building a home with this type of financial investment, you really should be looking at the 3 things: build quality, customer service and support. Hotondo Homes in Lara ticks all the boxes! Compared to other builders I've spoken to and built with in the past I wish there was a builder like Michael in every part of the country. He is genuine and really cares about the client's outcome and builds to his high standards without any compromise. During each stage, Michael keeps you up to date and sends you pictures to keep you posted and responds to your queries very promptly. He managed the building process with such ease it was stress-free and the final build product was exceptional! Michael will definitely be building my next project and all of my friends who build in the area. If anyone is looking for a builder in the Geelong region, you need to speak to Michael from Hotondo Homes in Lara. I strongly recommend Hotondo Homes in Lara to build your next home!"
Kevin
"Our experience from engagement to design, build and handover was brilliant. Michael walked us through the whole process, kept us informed and ensured we stayed on track and delivered a product we are extremely happy with!"
Stephen
"Our builder Michael was fantastic. He always kept us up to date with the progress of our units and provided us with comprehensive answers in a very timely manner. He was very honest and reliable. The quality of the finishes on the unit are neat and clean. Michael wouldn't accept poor quality on anything and treated the units like his own by expecting nothing but the best. We have absolutely no hesitation in recommending Michael or Hotondo Homes and when we build again we will definitely contact him."
Fiona
"After extensive research I decided on Hotondo Homes in Lara. Not only was this due to the price alone, but the initial sales expertise and attention to my needs. What an excellent decision, as 7 months later we have finished with a great home! Micheal Nikolovski and his staff were a pleasure to deal with, and their honesty and integrity was beyond expectations. I asked for home complete with landscaping etc. ready to move in. Not only did they satisfy my every need, nut they went above and beyond including a house number and clothes pegs; amazing service! I wouldn't hesitate to recommend Michael and his team to any potential home buyer."
Bruce
"Michael from Hotondo Homes in Lara was invaluable in helping us through our first build. He was transparent, honest, understanding and clearly communicated to us every step of the way! There were no sneaky costs or agendas and we felt he had our best interests at heart in delivering us a fantastic home. He listened to what we wanted, took the time to explain things we were unsure, and went above and beyond to deliver. He was always friendly, open and flagged issues immediately before they became a problem He made sure his trades were accountable for both the quality of work, tidiness of the work site and delivering on schedule. He always updated us on progress by giving us a quick call, regularly arranged site inspections and often sent through photos to fill us in on some of the big milestones. The quality of finishes was beyond our expectations. His attention to detail resulted in a beautiful home, of a very high standard, within our budget and time frame. Even after the build the customer service was maintained with him promptly actioning any tasks involved in the settling of the house. We have heard many horror stories about building houses but Michael made it so easy. I could not recommend Michael more as a builder."
Renae
"Our experience with Build2grow (Hotondo Homes) was nothing less than fantastic from start to finish. We had never built Townhouses before and the knowledge of all the rules and regulations just made it easier going with the right people who know their stuff. Build2Grow walked us through every step from start to finish. We loved the convenience of being able to choose what we wanted, and what we didn't but also fit in with council regulations. The selections were great and they could customize the plan and design to accommodate. Customer service was great and they were always prompt in responding to e-mails or calls from us. We experienced no difficulties during the construction phase and were impressed with the quality of the work and the professionalism. Our townhouses came in under budget and was completed in 6 months. We highly recommend Build2Grow (Hotondo Homes) to anyone looking at building or developing and would use them again."
Peter And Kristina
"It gives us great pleasure to express our satisfaction with the building of our investment property by Michael and the team at Build2Grow "Hotondo Homes." It has been a pleasure to do business with you and we are more than happy with the finished product. Our decision to build with Michael was based on his reputation, numerous years of experience in the building industry and his high quality of workmanship. We wanted high quality house built on time and on budget. We wanted a builder who could achieve this with a minimum of fuss. Michael ticked all the boxes and so we placed the project and our confidence with Build 2 Grow. From start to finish the process was made to easy and stress free and it was an absolute pleasure to deal with Michael. He was always available and happy to answer any questions we had, we felt like nothing was too much trouble. Building an investment property at the rear of an existing dwelling, Michael not only had to manage the new build but also take care of and organise working around having tenants and people living in the front. Everything was done and organised to the highest standard and we did not have any issues at all, which made it all stress free for us. The build was completed on time and on budget and worked out exactly as planned at the start of the job. We have been more than happy to tell people that Build2Grow built our property and have no hesitation in recommending them to anyone wanting to build either their dream home! "
Steven And Andrea