The Story
2023 Interior Décor Trends
2023 interior décor trend predictions are focusing on a new era of colour, fun and exciting shapes and textures. If you're building a home this year, or you want to update your current home décor, read on for some of the top 2023 trend predictions for interior décor in the home.
Browns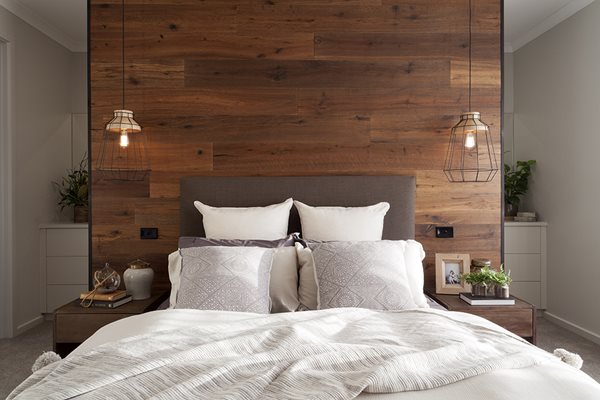 Grey and white are taking a backseat this year as brown makes a comeback. Tonal beige has been on the rise as a major décor trend over the past two years, and brown complements a warm neutral colour palette beautifully. You can expect to see deeper, richer shades of brown being used in kitchen island benches and cabinetry, as well as earthy browns on display in VJ paneling feature walls, and in accent furniture such as leather couches and rustic coffee tables. Brown works well with so many neutral tones because it echoes the look and feel of nature, and gives your home a feeling of warmth. With a range of hues from chocolate brown to rust and warm caramels, it's a colour that's understated and timeless.
Tactile Furniture and Curves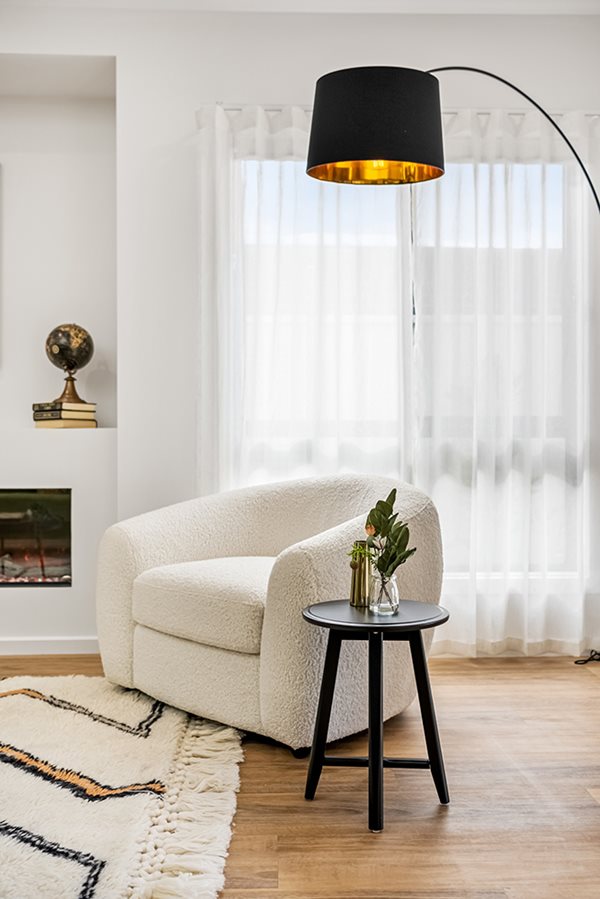 An emphasis on cosiness within the home means a departure from sharp lines and smooth surfaces when it comes to furniture. When you're choosing couches, armchairs and ottomans for shared living spaces, bedrooms and home offices, look for fabrics that are irresistible to touch. In recent years, velvet couches definitely had their moment, and this is a trend that's set to continue, however in 2023 you'll no doubt see even more shearling, a beacon of mid-century Scandinavian design. Shearling is a lightweight natural fibre that adds softness and calm to any space in the home. Its naturally cosy appearance makes it ideal for living rooms and bedrooms as an accent piece that's soft to the touch and delightfully cosy to sit on. Shearling's appearance also lends itself to creating a naturally curved shape when used on seating and ottomans, adding a dreamy cloud-like look and feel to your home. Curved furniture is increasing in popularity in large part because it softens spaces and gives the eye a natural place to rest. Often neutral in colour, the curved aspect of shearling furniture blends in seamlessly with most décor styles and is the perfect addition to spaces that are designed for relaxation.
Warmth and Vibrant Colour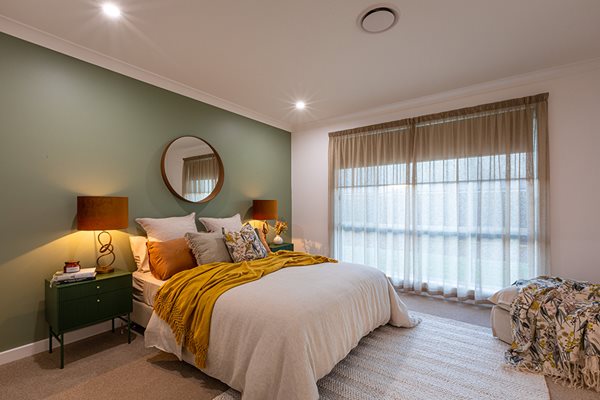 2023 décor will have a definite shift away from overly neutral spaces as homeowners include warm hues and vibrant colours in their colour palettes. While neutrals will always have a place in décor, homeowners are encouraged to have fun with their interior décor by including warm hues and soft pops of colour throughout the home. Sage green, buttery soft yellow or mustard, navy blue, or pastel pink and blue all have a place in the home. Wall paneling is a simple yet effective way to add a striking feature wall in bedrooms or living and dining areas that will instantly add depth and a key focal point in the room. In the bedroom, upholstered bed heads or luxurious bed linen or a plush ottoman at the foot of the bed in a rich jewel tone bring the space to life while still keeping it calm and serene. In the kitchen or bathroom your cabinetry can make a statement when you choose a subtle colour for the island bench or lower cabinets, pairing them with neutral benchtops and overhead cupboards to give balance to the overall space.
Statement Lighting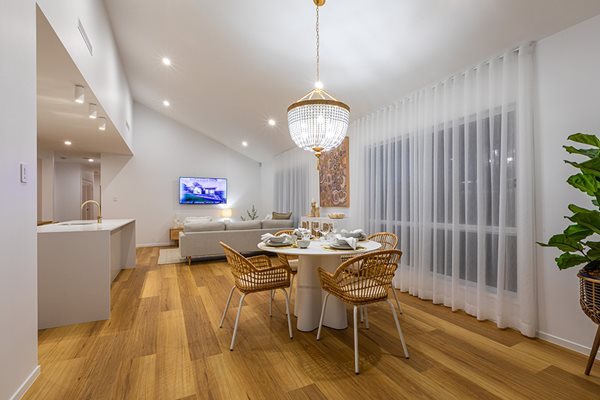 Lighting your home doesn't have to be an afterthought. 2023 décor trends predict that statement lighting will become even more prominent as people look to include artistic, bold pieces throughout their homes. Pendant lights over kitchen benches and dining tables are functional and stylish, and an important embellishment in the overall look and feel of the space. In living areas, accent lighting is important to create ambience and reflect the mood – from light and bright during the day to muted and subtle in the evening, and this can be achieved with mid-century modern metallic lamps and wall sconces. Bedroom lighting that soothes and relaxes is imperative to a good night's sleep, so installing hanging pendants over the bedside tables or adding wall sconces that can be switched on as the sun sets will add style as well as function as bedtime draws near.
For more interior décor inspiration and tips and tricks, head to the Hotondo Homes website today.