The Story
Get Your Home Ready For Summer
With the weather finally getting warmer, there's no better time than the present to refresh the outdoor areas of your home for the summer months so you're ready for the festive season and beyond.
Alfresco Living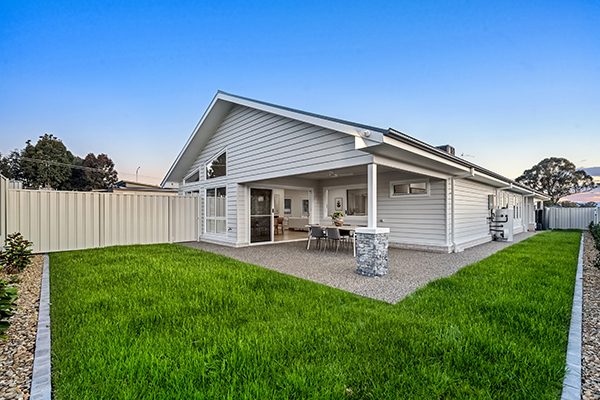 With the weather finally getting warmer, there's no better time than the present to refresh your outdoor entertainment area. This is a good time to check to see if your outdoor chairs and tables are still in great condition, don't have any screws loose, and can accommodate large groups to ensure everyone has a comfy place to sit. Get rid of any old soft furnishings and replace them with fresh cushions, throws and rugs in an on-trend colour palette. Sometimes, all you need is a decor change to feel like you've renovated the entire space.
Revive Your Decking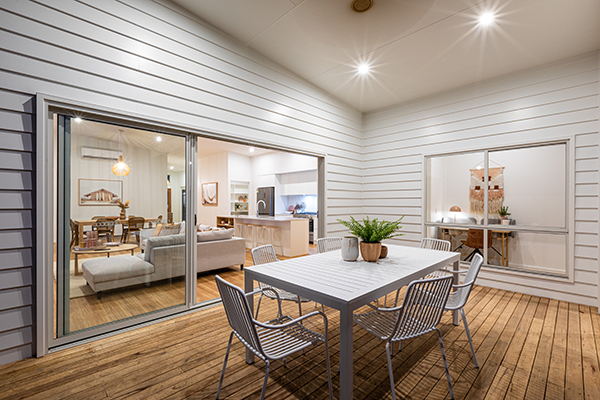 It's no secret that your deck is one of the most highly trafficked areas of a home's exterior. And, with year-round exposure to the elements, it's important to regularly maintain it to ensure it not only looks great but there's no major repairs down the track. Use a high pressure hose to wash away debris and give your decking new life. If you have a timber deck, you might want to oil or restain the surface to maintain visual appeal. Oiling your deck protects it from water damage and the harmful rays of the sun. On the other hand, staining your deck enhances and revitalises the existing colour.
Outdoor Lighting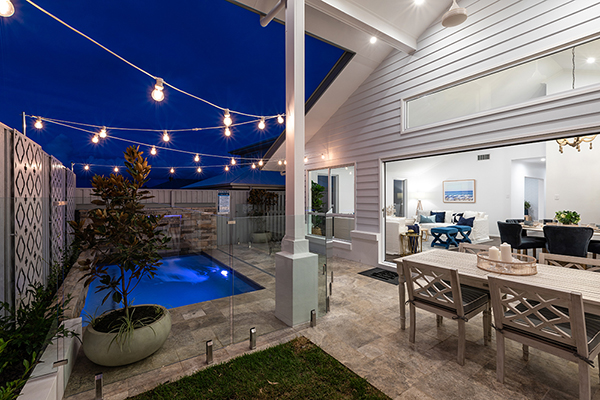 Keep conversations continuing well into the night - long after the sun has disappeared - with ambient lighting. Options include a wall or decking lights, lanterns, and fairy lights strung high above or along the fence. Of course, you might want to strategically place a few landscape lights to emphasise features, such as columns or garden beds / trees.
Get Your Garden in Order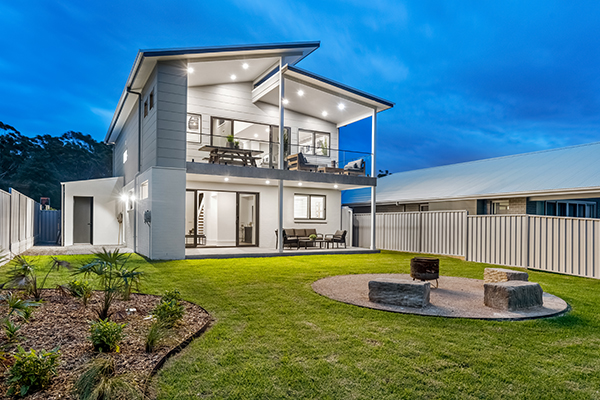 Whether you have kids who love running around barefoot in the grass over summer, or you're flying solo and love a well-manicured garden, now's the time to make sure your grass is soft and lush, and your garden beds are free of unsightly weeds, with the plants and flowers trimmed. Add in some summer hardy plants and flowers for a burst of summer colour, and trim all the edges around your lawns so the paths are clear. You might also like to add some big statement pots with developed plants in them long your garden path or on your alfresco to seamlessly blend the indoors with the outdoors.
Before you get excited for summer, take the time out to clean up your outdoor area before it gets too hot to do so. For more home inspiration ideas, visit us for more tips at Hotondo Homes.