The Story
Bringing a Family's Dream Home to Life
When Amos and Cheryl decided they were ready to build their first home, there was one builder that came to mind straight away.
Years earlier, the couple saw a Hotondo Homes ad on television and the catchy riff of the jingle had stuck in their heads ever since.
When the time came for Amos and Cheryl to build their dream home, they looked at a range of different options available. After doing extensive research, it was both the brand and strong sense of family values that made Hotondo Homes stand out.
The couple contacted the local Launceston team and immediately knew they were the perfect choice to help bring their vision to life.
"The main difference from other builders that made us choose John, Rowan and Sam was that we felt that we could relate to them," says Amos.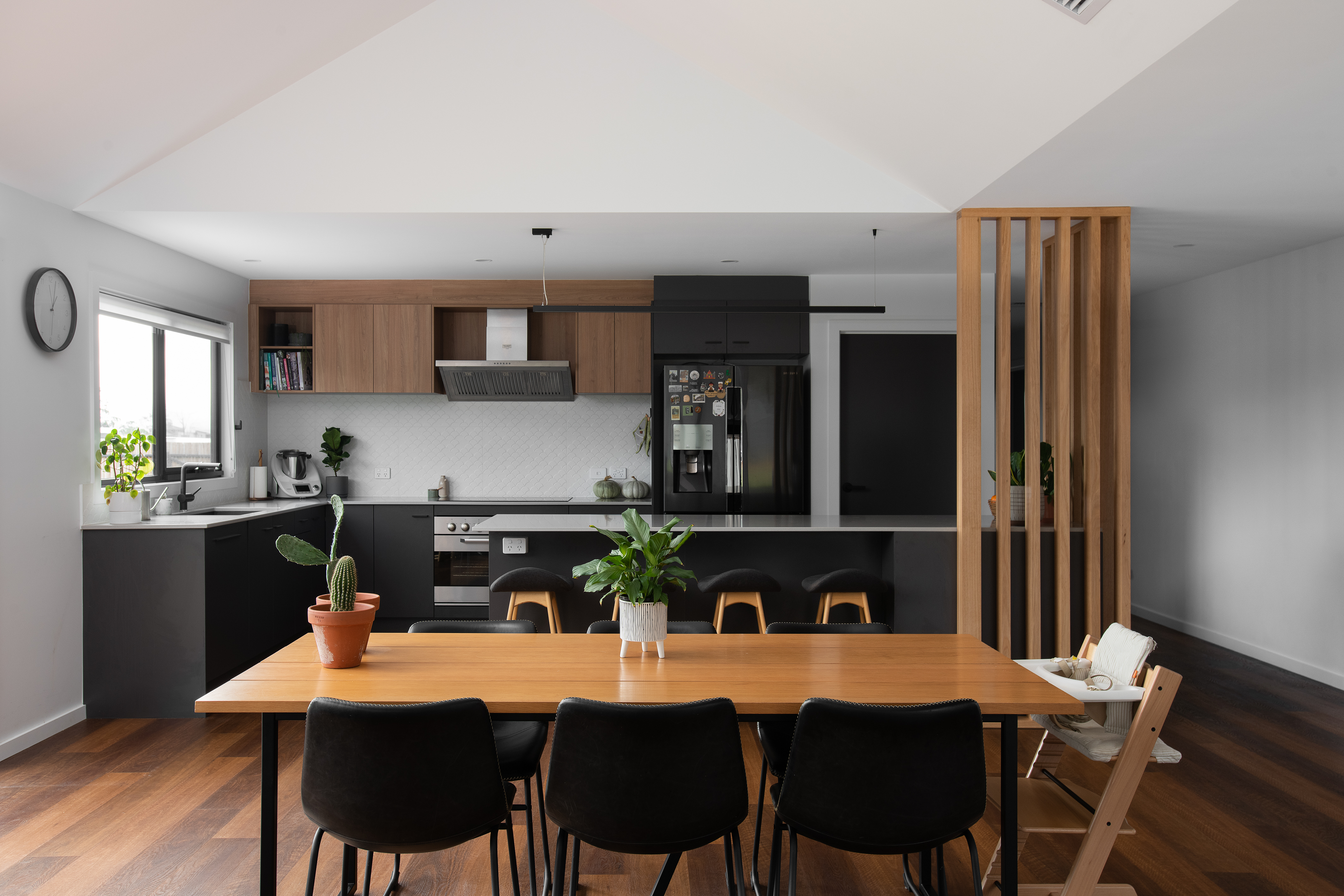 "They were very helpful and friendly and really answered our questions, because as first home builders, we didn't really know anything at all," says Cheryl.
"John made us feel really comfortable and we just felt like we could ask him anything and trust him in this journey."
As first-time builders, the pair had countless questions about the process. The Launceston team readily offered their expertise and advice, even long before working with Amos and Cheryl directly as clients.
"When we were buying our block of land, which was one year before the build, John came to look at the block we had initially chosen," says Amos.
"He gave us suggestions on what his own preferences were in terms of how to choose a block of land, and that started the whole relationship."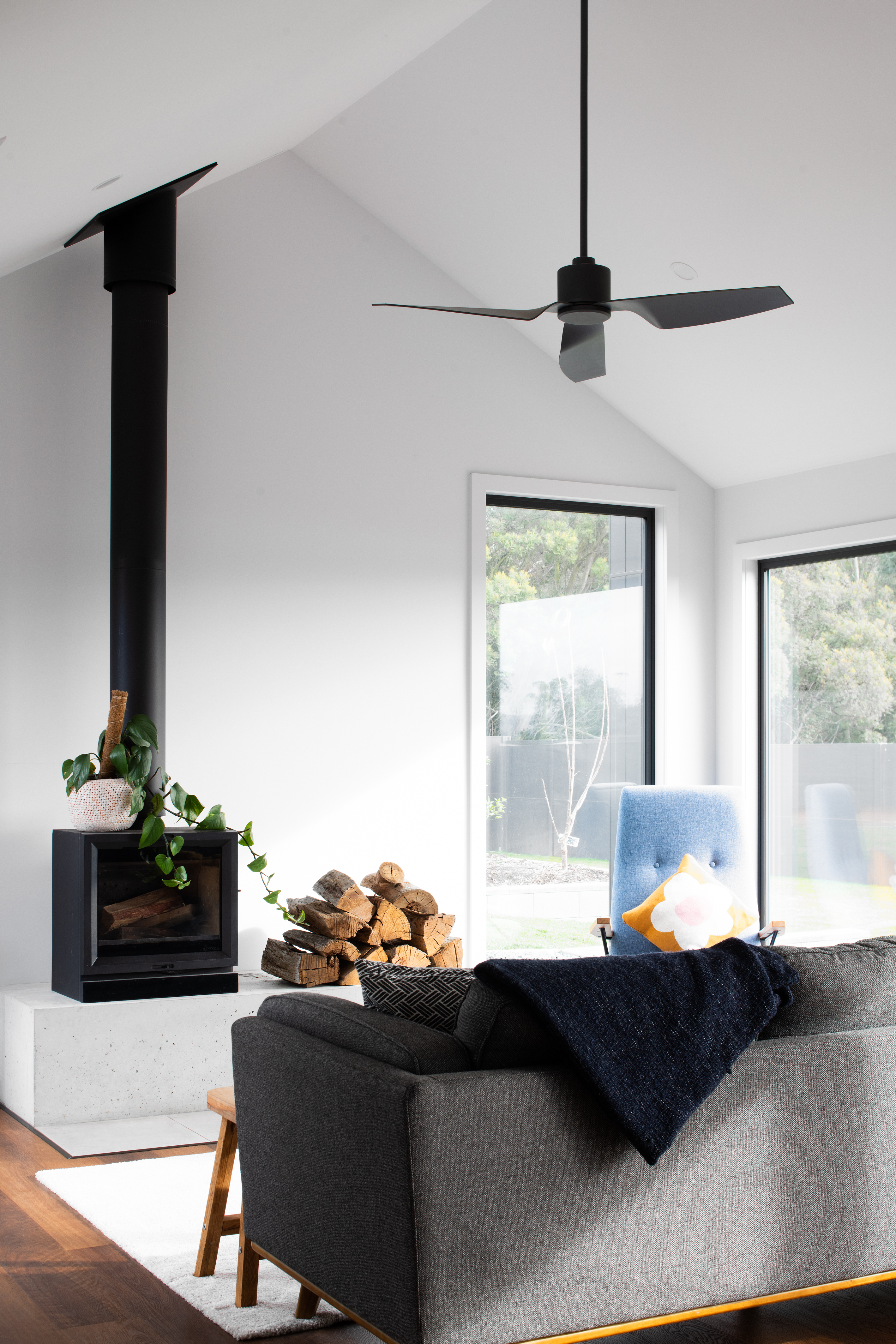 "It was definitely daunting, but we had so many questions and they answered them really well and really guided us through it, because we didn't know much at all," says Cheryl.
Amos and Cheryl both had a vision they wanted to achieve and a number of features they wanted to incorporate into their new home, but it was equally important that they stuck to their budget.
"For me, it was really the walk-in-pantry, a window seat, walk-in-robe, that sort of thing," says Cheryl.
"Cheryl really wanted a gable roof as well," says Amos.
"Amos really wanted a fireplace, so that was another feature we wanted in our home," says Cheryl.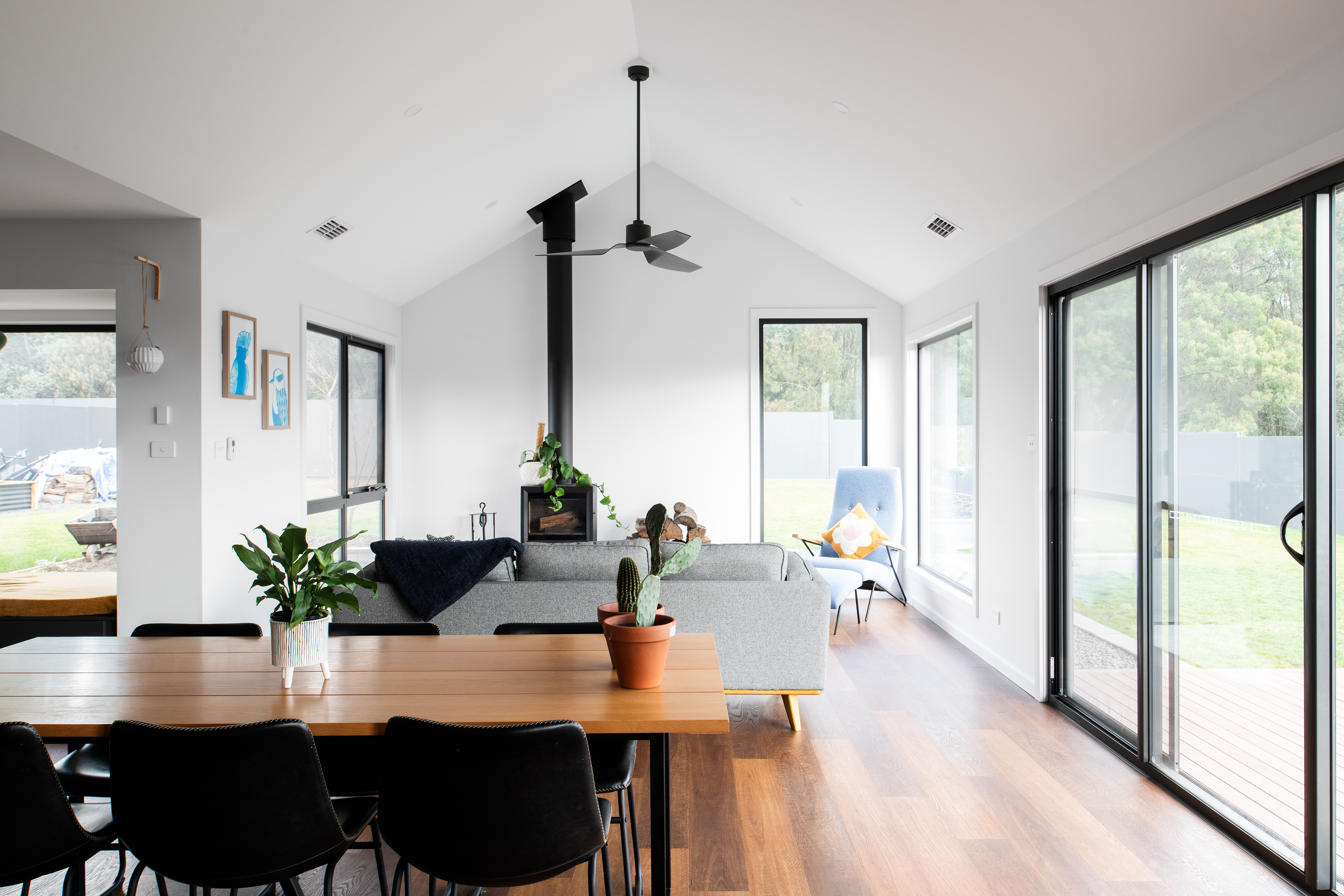 "We just made sure to say look, this is our budget, we don't want to go over it, so at any point in time just keep helping us stay on budget, and they were really good with that," recalls Amos.
The pair visited the local display home and loved the design, however they wanted to adapt the layout to suit their specific needs. The Launceston team worked closely with Amos and Cheryl to tailor the design to suit their personal preferences and lifestyle, creating the home of their dreams.
As construction commenced, the couple say they were kept informed throughout the entire process and were able to enjoy regular visits on site to see the progress on their new home.
"Throughout the whole build, we had a good relationship with Sam, so we were very open with him," says Amos.
"The relationship we had was very casual and comfortable and allowed us to have a smooth process."
"It didn't matter who we talked to, everyone knew what was going on with the project," says Cheryl.
Amos and Cheryl were pleased to find that the care, relationship and support they experienced from the Launceston team throughout their building journey continued even long after handover.
"Straight away, we always say they were the best to build with, because it was such an easy process for us and we have no regrets at all," says Cheryl.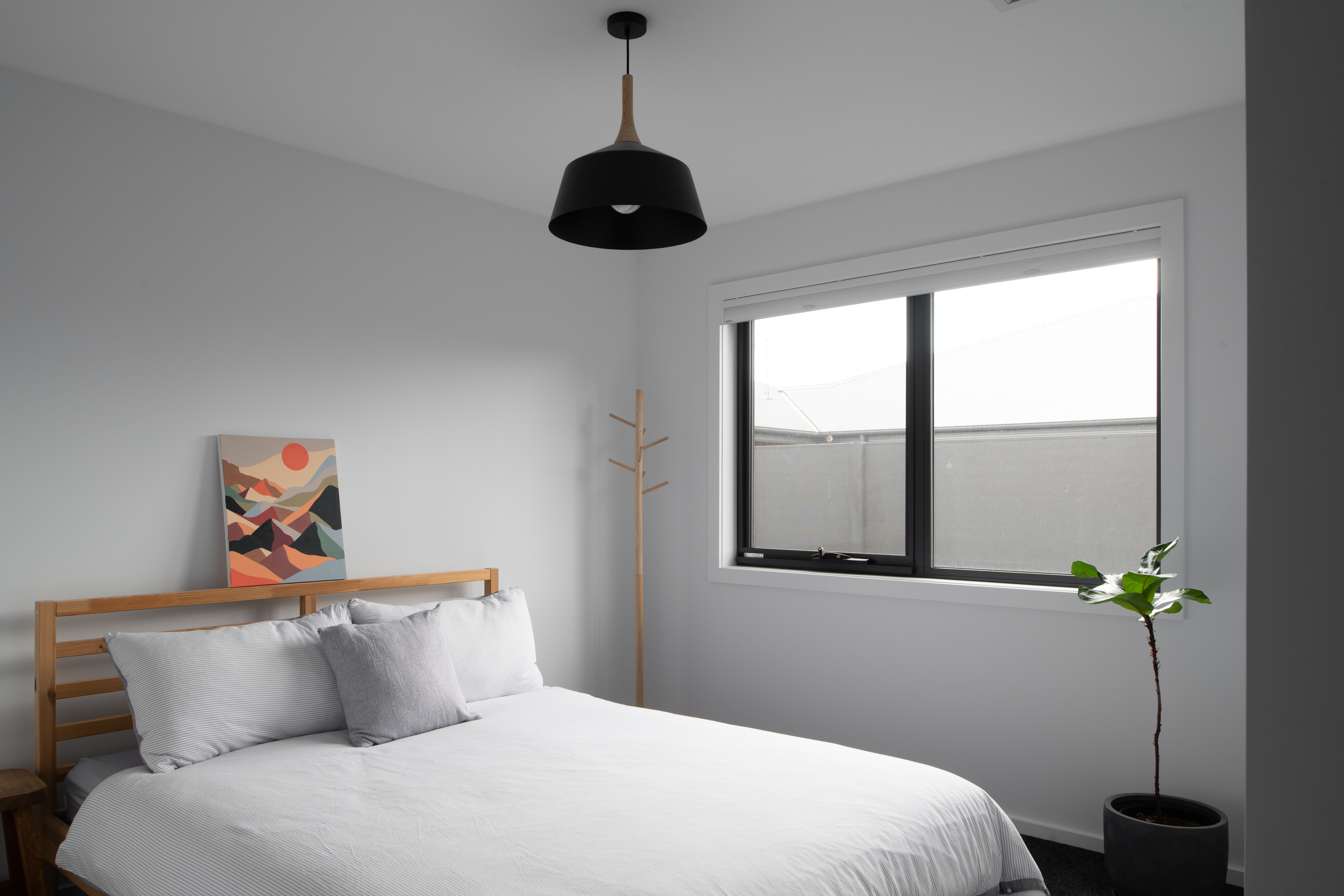 The stunning barn-style home is now the perfect rustic retreat for Amos, Cheryl, their three-year-old son, Noah and Golden Retriever, Neville.
With a cosy fireplace perfect for winter nights and spacious central living hub bathed in natural light, their family sanctuary has all the little details that make a house a home.
As their son grows, the home offers plenty of space for every member of the family and will adapt to their needs for years to come.
"We built a four-bedroom house with a big study and a big media room, so in terms of meeting our needs, it has definitely exceeded our needs at the moment, which is good," says Amos.
"In fact, I think it ended up even better than what we planned for," says Cheryl. "We love it, it's definitely home. It really feels like home."
To find your family's dream home, visit the Hotondo Homes website today.