The Story
Creating A Captivating Christmas Atmosphere in Your Home
Now that December is here, many of us are pulling out the Christmas decorations and making our homes look merry and bright! If you're decorating your new home for the first time, or you'd like to refresh your Christmas décor theme, we've got some great tips and tricks for you below!
A Welcoming Wreath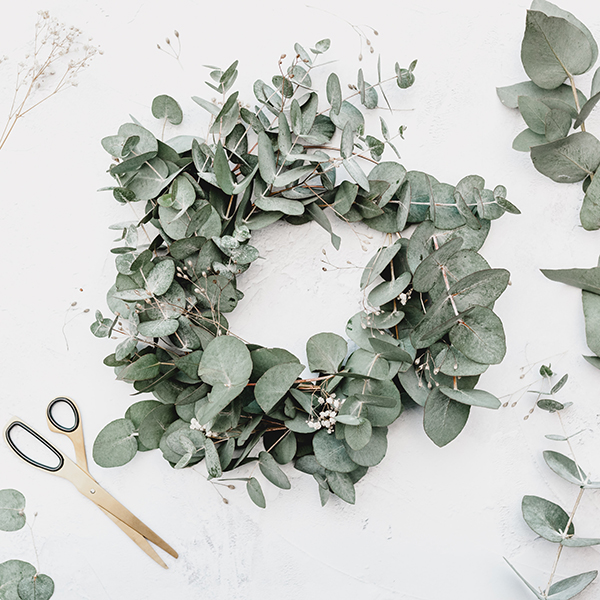 If you'd like to move away from more traditional Christmas wreaths and include something modern and Australian to your Christmas décor, a eucalyptus wreath will be perfect. You can create one that's minimal with a metallic ring, some Christmas ribbon and a few bunches of eucalyptus tied to the bottom of the ring as a beautiful addition to your front door or hung from your mantle. You can also opt for something fuller, with eucalyptus tied around the entire circumference of the wreath, and add in your own additions of dried fruits, gumnuts, and other native flowers to create something stunning.
Oh, Christmas Tree!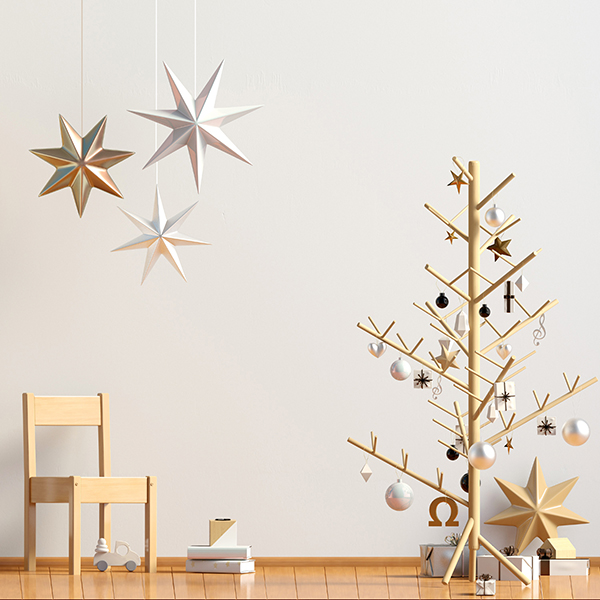 Traditional Christmas trees are always perfect for setting a festive atmosphere with lush, green branches and a delicate pine scent wafting through your home! However, there are so many alternatives to a traditional tree that can still give your home a cheery, Christmas feel. If you're low on space, or you prefer a more sustainable option, a minimalist wooden Christmas tree is ideal for saving space and reusing each year. Often in a Scandi style, wooden Christmas trees are a no fuss option and require minimal decorations to look colourful and warm. A few baubles on each branch in one or two colours and some delicate string lights will brighten up a corner of your living room without taking up too much space and adding a subtle yuletide feel. Creating your own is also a great activity to do with the kids – search for branches of varying lengths, then tie them together starting from the bottom with the longest one using twine or ribbon at each end until you have a tiered look that can be hung on the wall, reducing the floorspace footprint of a larger tree.
The Perfect Centrepiece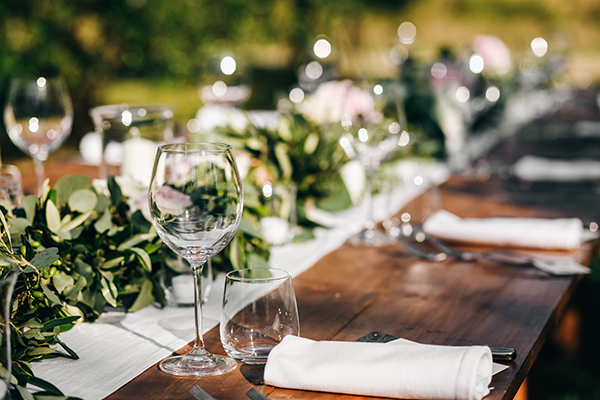 A centrepiece decoration doesn't need to be expensive and over the top. A small group of LED candles nestled in a wreath or on top of some branches are a safe option if you have small children at home, as well as being instantly warm and welcoming when they're illuminated and spreading a soft glow throughout the room. Place them on the dining table, or on coffee and side tables for a touch of Christmas cheer. If you're hosting Christmas lunch or dinner, laying a simple, neutral table runner down the centre of the table and laying branches of greenery from your garden with fairy lights over the top will instantly elevate your table. You might also like to source long, delicate branches from your garden to arrange in a tall vase and hang small baubles or stars from them and place it on your kitchen island or hall table as a feature.
Lovely Lights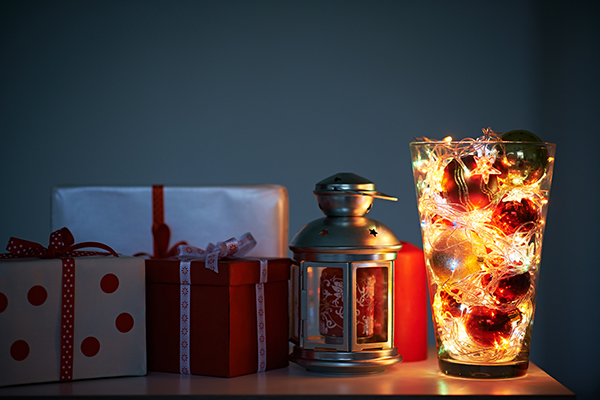 The exterior of your home doesn't have to be the only place you hang Christmas lights. With so many LED and battery powered options in varying sizes you can sprinkle warm, delicate lights throughout your home to create a beautiful ambience each night as the sun goes down. You can buy one and two metre fairy light lengths in warm and cool white to thread through wreaths, garlands, and tinsel to artfully arrange around doorways, on mantles, and inside windowsills to give your home a soft glow inside and out. Glass vases in different sizes with string lights placed at the bottom with baubles on top will add a soft burst of colour and warmth to tables, benches and even at your front door or entryway. You can even add a few branches from the garden or some eucalyptus from your local florist to add some greenery to the vases, complementing the soft glow of the lights.
Whatever your Christmas décor style is, there are so many ways to create a beautifully warm and welcoming atmosphere in your home during the holiday season. Head to the Hotondo Homes blog for more Christmas ideas today.