Jim & Julie Carroll
New Home Builders Albury, Wodonga and surrounds
With over 30 years of experience, Jim and Julie Carroll have the knowledge and skill to create the home you've been dreaming about.
Jim and Julie's service area covers Albury-Wodonga and the surrounding areas, including Holbrook, Henty, Jingellic and Howlong. Jim and Julie won Hotondo Homes NSW Professional Builder of the Year 2015. They also received a Runner-Up award for Excellence in Customer Service. They offer a variety of single storey and two storey designs which can be tailored to suit your family's
( more )
Contact Details
Phone


1800 677 156

Enquire Today
Click Here
Address
327 Wagga Road, Lavington NSW 2641
(see map)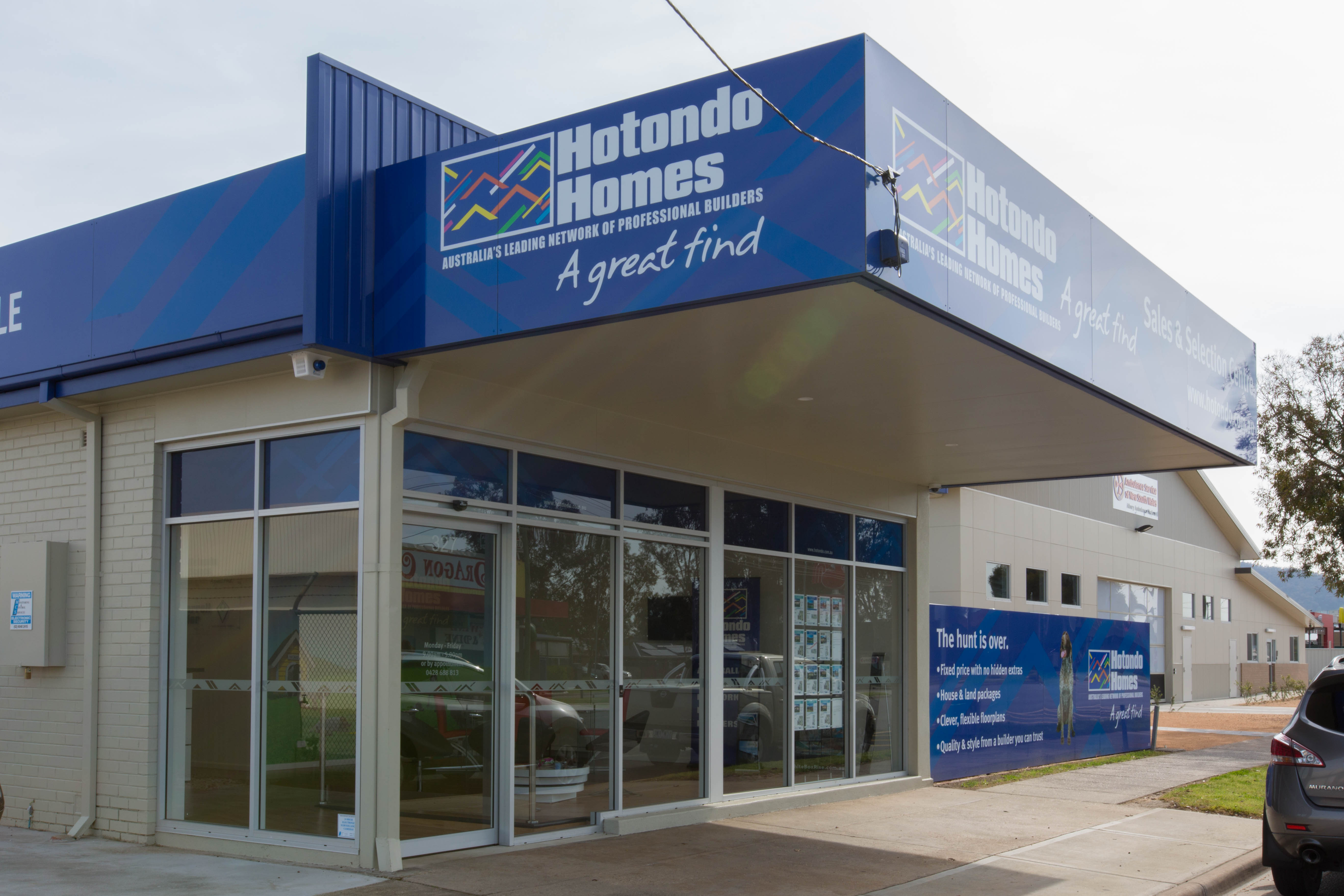 Credentials
Service Region:
New Home Builders Albury, Wodonga and surrounds
Company Name:
J & J Carroll Builders
Reg. Building name:
Waterline Building Services Pty Ltd ATF J&J Carroll Builders Unit Trust
Company Reg. no:
CDB-U 58968

ABN:
17 765 054 811

Licence:
VIC: DB-U 2630 NSW: 324984C
Newsletter
Testimonials
"Hotondo Homes in Albury/Wodonga built our home in regional New South Wales. Being a first home buyer, we did our research and Jim and Julie's display home in Thurgoona gave a fairly accurate example of the quality and finish we expected. The team, tradespeople and suppliers did a fantastic and high-quality job! Thank you for building our home to such a high standard."
Brad
"My partner and I built with Hotondo Homes in Albury/Wodonga in 2015 and could not have been happier. The price quoted was genuine and fixed with no nasty surprises. We appreciated their honesty and integrity, not just giving us a cheap price to win us over. Maintenance was carried out about 3 months after we moved in and they even touched up the marks in the wall that happened when we moved furniture in. We could not speak higher of the whole team. Everyone cared about us and our house and made the process so much fun. Three years on we still love our house and have had no issues. We love that we run into Jim and Julie at the shops and they ask how we are. We would not hesitate to recommend the whole team and we can't wait to do it again one day!"
Wheelans
"After taking delivery of our brand-new Hume 263, we are 110% satisfied customers. Jim and Julie Carroll's level of workmanship and pride in their work is exemplary and the service provided by all team members was brilliant. We were located in Canberra during the build, so we only got to inspect progress on site 3 or 4 times. We were constantly updated with photos and phone calls from the supervisor, so there was no guess work as to where the build was up to. As potential issues were identified we were consulted with recommendations, and the solution was implemented without ever becoming a problem. We are now reaping the benefits! We would not hesitate to recommend Jim, Julie and their team and would not go past them if we are looking to build again in the future."
Smith
"From the very beginning Jim assisted with the difficult design on a long narrow block and accommodated to our long list of requirements. Julie was amazing through the whole build from the colour and fittings selections, choice of outside building materials and dealing with the local council and surveyors. Nothing was ever a problem! Along the way, Dion was able to answer all of our questions and was always available for a site inspection whenever we requested one. All in all building with Jim, Julie and the team was an enjoyable experience which culminated in an impressive result."
Bowyer
"We first made contact with Julie of Hotondo Homes in Albury who was more than happy to meet with us and detail the availability of blocks and home design. We immediately felt comfortable with Julie and the office staff. We loved the way Julie took us around the local area to source and choose the products that would make our home. We could see it all coming together before our eyes. We weren't located in the area where the house was being built, however, we weren't uncomfortable with this as Julie and her team of builders, Dion and Shannon kept us updated regularly and walked us through each stage of the build. The quality of the finished product, their ability to liaise and work with excellent tradesmen and the constant and open communication that Julie and Jim Carroll provided us was nothing short of professional. We wouldn't hesitate at all to recommend J & J Carroll to anyone who wishes to build in the area. Definitely first choice!"
Mortimer
"A big thank-you to Jim and Julie for their ongoing support and for making the process so easy. Also to Dion and Shannon for always answering my questions and being flexible. I'm very happy to have my Hotondo home!"
Debbie
"Really great and helpful from start to finish. Great quality home - no dramas and very helpful and responsive with my questions. Much appreciated."
Rix
"Jim Carroll was very helpful when selecting our block and assisting us with amendments to our house plan. Julie Carroll was delightful to deal with and made colour selection very easy, very accessible and was always available when we needed advice and questions answered. Shannon was outstanding. She was always available and quick to offer suggestions to improve the build and our home. We would not hesitate to build with Hotondo Homes again. This is the first home we have built."
Luke