Greg & Gillian Coleman
New Home Builders Bathurst, Orange and surrounds
With 40 years of experience, Greg and Gillian Coleman are the experts when it comes to turning your dream home ideas into a reality.
Greg and Gillian have extensive experience in the building industry and are your local new home builder in Bathurst, Orange and surrounding areas. No matter what style of home you are looking for, their team can cater to your budget, location and lifestyle. They are local, use reputable local trades and suppliers and their selections are completed in-house creating the perfect one-stop shop
( more )
Contact Details
Phone


1800 677 156

Enquire Today
Click Here
Address
98B Bentinck Street, Bathurst NSW 2795
(see map)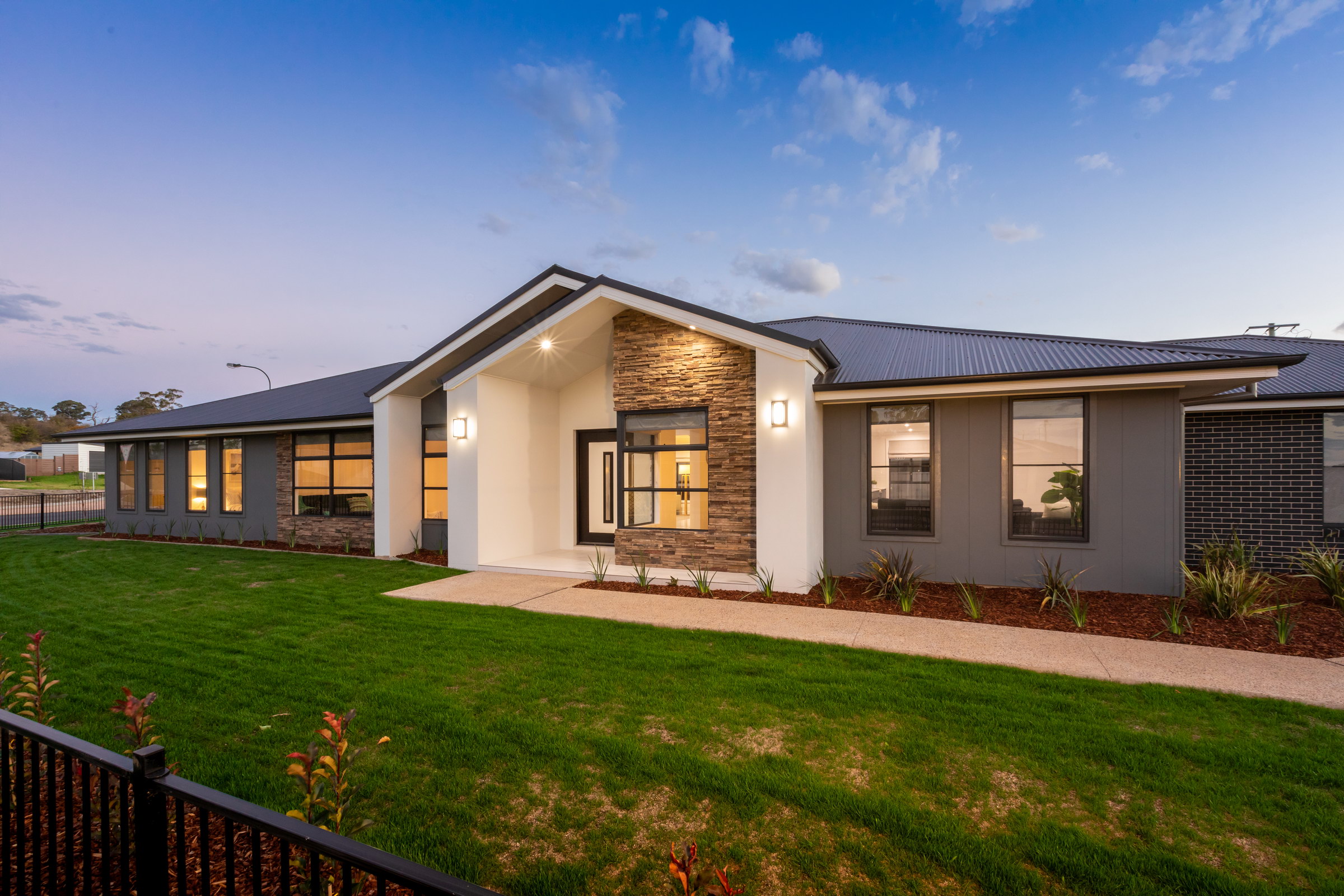 Credentials
Service Region:
New Home Builders Bathurst, Orange and surrounds
Company Name:
Gregory J Coleman Pty Ltd

ABN:
92 003 149 415

Licence:
223571C
Newsletter
Testimonials
"We built a duplex with Hotondo Homes in Bathurst and found Greg, Gillian and their team to be extremely helpful. They were proactive and easy to work with and always followed up on any query we had about the building process. From the planning stage through to the building construction and the final follow ups, everyone did their jobs exceptionally well. The final product is a duplex that was constructed well, without any stress, and that we are proud to own. I would recommend Hotondo Homes in Bathurst to anyone considering building a home or investment property."
Susan
"Dealing with Greg, Gillian and their team at Hotondo Homes in Bathurst was an absolute pleasure. Regular updates meant we knew what was going on throughout the whole build. They were on schedule, on budget and accommodated all our requests and queries. We wouldn't hesitate to recommend them or build with them again!"
Stuart & Tim
"I cannot speak highly enough of the team at Hotondo Homes Bathurst. The quality of the build and supervision by Hotondo could not be faulted with any issues or concerns answered clearly and promptly. The tradesmen selected by the builder translated into a final high quality product delivered well within the scheduled build time."
Jones
"This is our first new home and the experience has been amazing. From beginning to end Greg, Gillian and the team at Hotondo Homes in Bathurst made the process easy to understand and were happily available to discuss our new build at all times. The house has been finished to the highest of standards and is beyond our expectations. We would not hesitate to recommend Hotondo Homes in Bathurst to anybody who plans to build a new house. We can't wait to move in to our beautiful new house!"
Cherie
"Making the decision to build with Hotondo Homes in Bathurst was by far the best decision my husband and I could make. We first sat down with the team and told them exactly what we envisioned our home to be. When they say "we are here every step of the way" they really mean it! The communication from the whole team was fantastic. We were notified every step of the way. Greg and Gillian really do pride themselves on delivering a professional and efficient service. Natalie and Jane were brilliant and made us feel so comfortable when it came to making selections for our home. The construction team's work in our home was perfect and the attention to detail in the final stages of our build was faultless. When people ask us if we'd build with Hotondo Homes in Bathurst again, my answer is and always will be "absolutely". We would like to thank the team again for their amazing work."
Christine And Keith
"This was our first time building a home. It was coupled with me being diagnosed with breast cancer and going through rigorous treatment. Greg, Gillian and their team made the building side of things easy and stress-free. Our new home is amazing and we cannot believe it's ours! I would not hesitate to build again with Hotondo Homes in Bathurst, or recommend their professional team."
Shelly
"It was great working with Greg, Gillian and the team at Hotondo Homes in Bathurst to build our dream home. They were very accommodating and easy to deal with. We were even 6 weeks earlier than the expected time to finish the house! Thank you Hotondo Homes for making it possible."
Dorothy
"Excellent work done by Hotondo Homes in Bathurst. I am in love with my new home. All the team members were very helpful. An especially big thank you to Gillian, Greg, Jane and Natalie who were always ready to help and provide their best opinion. During the build, I was very happy with the service and always felt comfortable to approach them with new plans. Thank you so much to the whole team for building our dream house."
Singh
"Hotondo Homes in Bathurst have done it again. My 4th Hotondo home has been handed over to me by Greg, Gillian and Jane ahead of time. I have enjoyed an excellent association with Hotondo Homes in Bathurst since 2010 as they have assisted me in every aspect of each build in a friendly and professional manner. It has been a pleasure being part of the Hotondo Homes family for the past 8 years and I intend to continue our relationship into the future. I will continue to recommend them at every opportunity, to anyone contemplating building a home."
Delander
"We'd like to thank Greg, Gillian and their team at Hotondo Homes in Bathurst for building our dream home! The entire team was always in contact with us throughout the construction and updated us during every stage. The home was finished ahead of time and the keys were handed over sooner than expected. The quality of their work was amazing and I'd highly recommend Hotondo Homes in Bathurst to all of my family and friends."
Leila