Colin & Suz Mintern
New Home Builders Shepparton and surrounds
With more than 20 years' experience, Colin and Sue Mintern know how to build a home you can truly love.
Local Shepparton builders, Colin and Sue Mintern provide services within the local area, including surrounding towns such as Mansfield, Benalla, Echuca and Nagambie. As experienced new home builders, they are able to offer clients a wide range of single and two storey home designs. No matter what your budget or situation, they are sure to have a design that will suit your specifications.
( more )
More About Us
Contact Details
Phone


1800 677 156

Enquire Today
Click Here
Address
67 Sanctuary Drive, Kialla VIC 3631
(see map)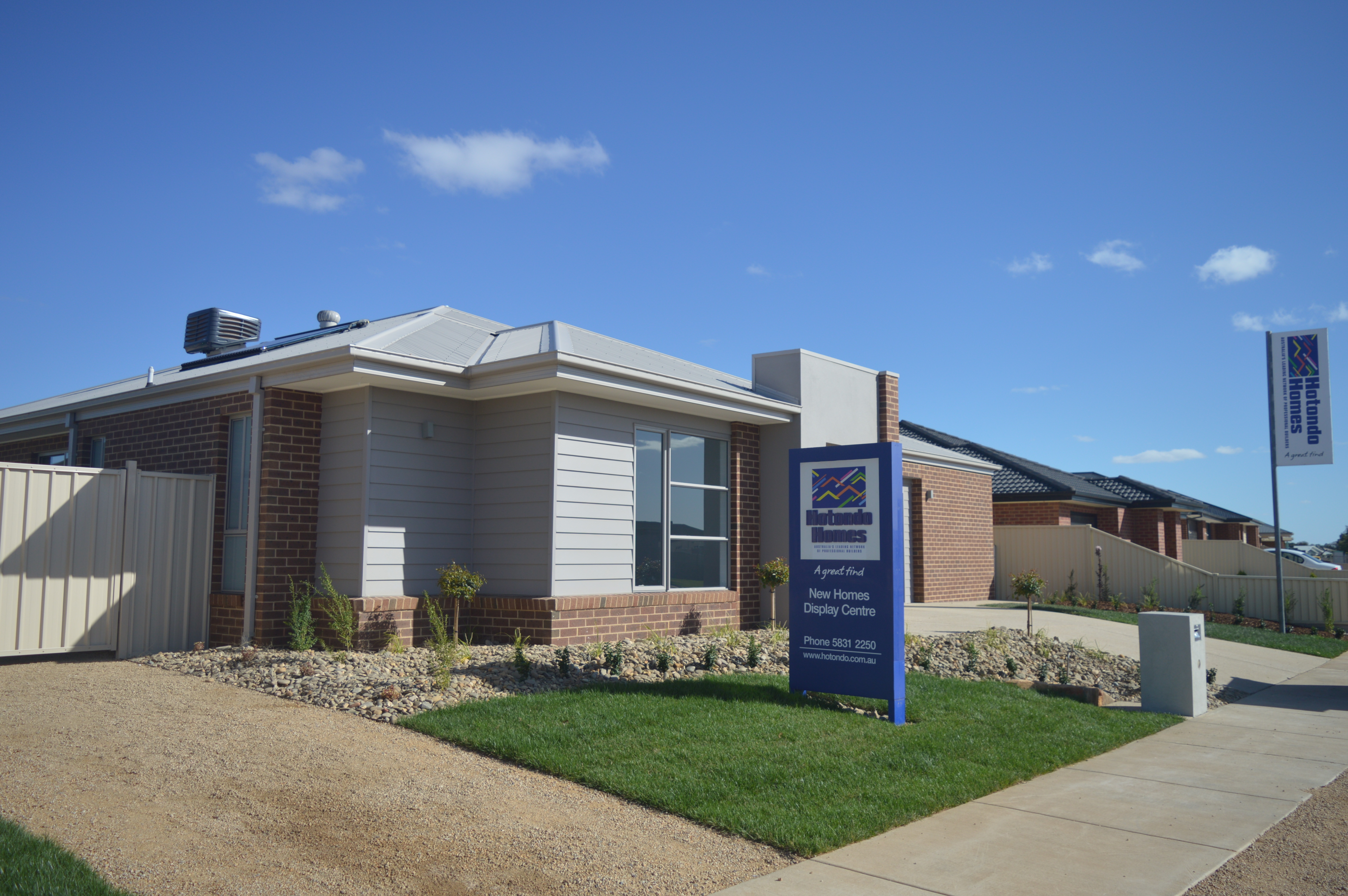 Credentials
Service Region:
New Home Builders Shepparton and surrounds
Company Name:
Hotondo Shepparton
Reg. Building name:
Colinbarry Pty Ltd
Company Reg. no:
CDB-U 51650

ABN:
29 005 628 580

Licence:
DB-U 3103
Newsletter
Testimonials
"I cannot speak highly enough about my building experience with Hotondo Homes Shepparton. I know that building a house is supposed to be stressful but it was fun. The three people I dealt with mostly, owners Colin and Suz Mintern and sales manager Jeff Berry were fantastic. Nothing was too much trouble. Any changes I wanted to make was no trouble for them, I jokingly call the house "Jeff's house" as he ended up picking out the bricks, outdoor tiles and so much more. Colin and Suz were so friendly but most importantly the quality of the work is fantastic, any problems I had after I moved in (very minor problems) were dealt with immediately. I was almost sorry when the house was finished, that's how much I enjoyed the building process. I would certainly build again with them, (but don't think that's going to happen as I love my house too much)."
Deborah
"We found all the tradesmen were efficient, knowledgeable, and obliging. Generally we could talk through any compromises and changes and if possible they would implement these. We experienced a polite and courteous service throughout."
Frances
"We couldn't be happier with our newly built Hotondo Home. From our first enquiries with sales, our design and choices right through to final construction, the entire process was a very positive experience. I would highly recommend Hotondo Homes to any one considering building. Thankyou to the Shepparton Hotondo team for our wonderful family home, the kids love it and so do we!!!"
Fiona