Jeff & Fiona Kittelty
New Home Builders Warragul, Drouin and surrounds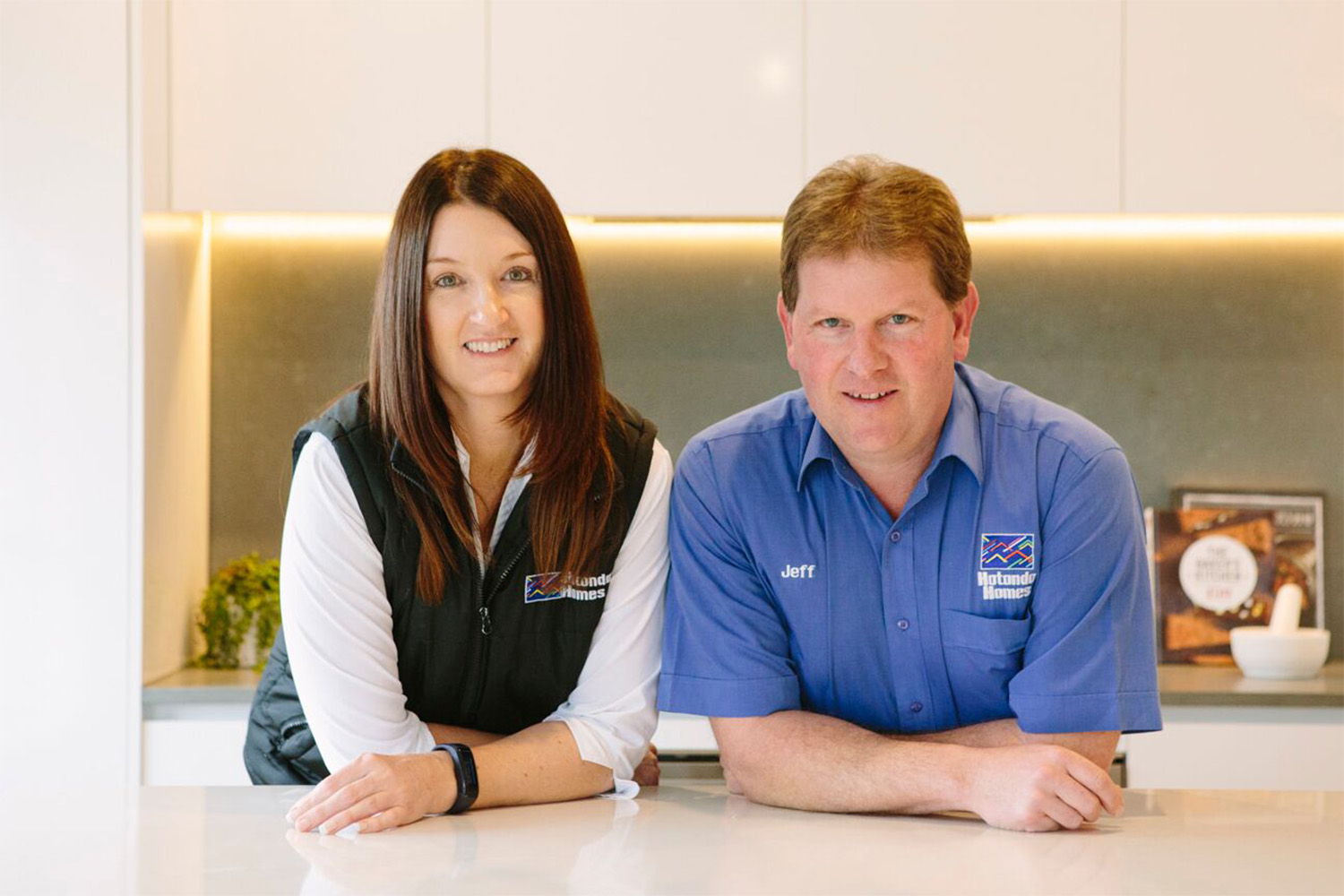 If you're after a quality home by local builders, Jeff and Fiona are the team for you
Jeff and Fiona Kittelty are your new home builders for the wider Warragul area, including Drouin, Neerim South, Yarragon and Trafalgar. They can create any of Hotondo Homes' single or double storey home designs on your lot and even tailor the design to suit your needs, lifestyle and budget. Acreage homes and difficult sites are no problem for Jeff and Fiona, who have the
( more )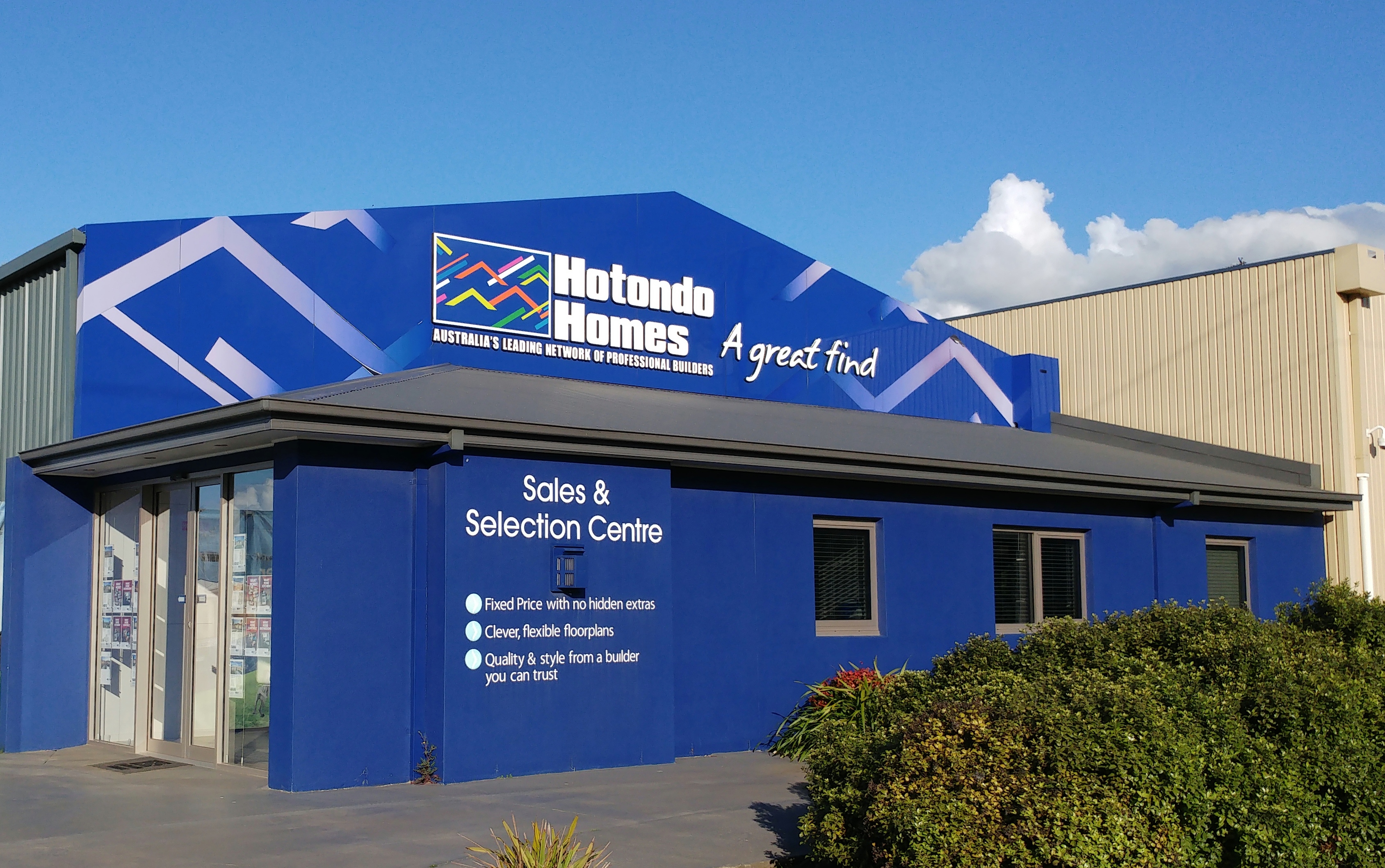 Credentials
Service Region:
New Home Builders Warragul, Drouin and surrounds
Company Name:
Hotondo Homes Warragul Pty Ltd
Reg. Building name:
Hotondo Homes Warragul Pty Ltd
Company Reg. no:
CDB-U-51576

ABN:
63 731 052 470

Licence:
DB-U 20694
Newsletter
Testimonials
"Building with Hotondo Homes Warragul was a fantastic experience! Jeff instantly made us feel welcomed and confident that we could finally have our home. The whole process was so organised, effortless and enjoyable and the building process was amazing. We had no dramas throughout the build and Jeff always kept us up to date on the process. The quality of the home is spectacular. Every trade that worked on our build did an outstanding job and the finish is flawless and professional. We just love our home! It is everything we had hoped for and more. We would not hesitate to build with Jeff and the team at Hotondo Homes Warragul again."
John
"Highly recommend the team as everything was up front from beginning to end. Everything flowed smoothly without any issues and the quality was faultless. The experience was so good that I will build another home with the Hotondo Homes in Warragul team."
Camer-pesci
"Jeff and Fiona were always easy to deal with and any changes we wanted in the planning phase were easily accommodated to by Jeff. Fiona's help was fantastic with selection of colours and accessories. A couple of little hiccups were dealt with no fuss or stress and we were really impressed with how clean and tidy the site was kept all the time, as well as the use of local tradespeople for the majority of the build. All in all a stress-free experience!"
Marks
"Our building experience with Hotondo Homes Warragul has been very positive. During the planning stages Jeff our builder, explained everything to us fully. There were no hidden costs involved as the job progressed. Fiona our colour consultant was great in helping with our colour and product selections. Dave our foreman, always made himself available to answer any questions or concerns we may have had during the build. Overall, all the staff and tradespeople we dealt with were always very helpful, courteous and friendly. If I were to build another home, it would be with Hotondo Homes Warragul! Thank you once again - we are very happy with our new home."
Isles
"We built our house with Jeff & Fiona from Hotondo Homes Warragul and the whole experience was fantastic from start to finish. Nothing was a problem and all of our requests were taken care of. Everything ran extremely smoothly with any problems amended straight away. The service was warm and personal, as you are dealing with the owner through the entire process. The build quality and attention to detail was excellent. We would highly recommend Hotondo Homes Warragul to anyone looking to build in the area. Thank you for building us our dream home!"
Jess
"We could not be happier with Jeff and the team at Hotondo Warragul. As soon as we saw the 2 display homes, we were 99% sure we would build with Hotondo Warragul. After meeting with Jeff, we were 100% sure. From start to finish they were fantastic. Modifications were not an issue. The build was stress free and the finish on the house was first class. They finished 2 months prior to the agreed finish date. "
David
"We would highly recommend building with Hotondo Homes Warragul. We are absolutely thrilled with our beautiful new home. Jeff, Fiona and their staff were wonderful to deal with and nothing was too much trouble for them. We would certainly recommend building a new home with Hotondo Homes Warragul."
Graham
"From the moment we sat down with Jeff he stood out from the rest, we knew we wanted him to build our first home. The process from start to finish was beyond our expectation. The attention to detail and reassurance along the way allowed us to relax and enjoy the journey. We cannot thank the Warragul Hotondo team enough- trades included, for making this such an enjoyable experience! "
Hall